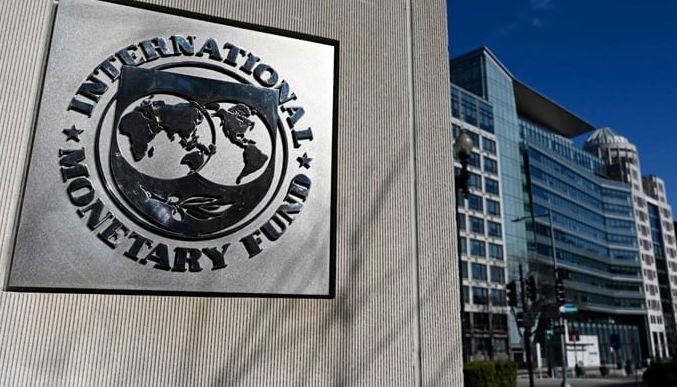 LAHORE, JUL 8: The International Monetary Fund's (IMF) delegation's meeting with Pakistan Tehreek-e-Insaf (PTI) Chairman Imran Khan is proof of the party's importance in the country's political setup, PTI's information secretary Raoof Hasan declared Saturday.
"The meeting of the IMF delegation [with Khan] proves the political relevance of PTI," said the former information minister in a statement, adding that it established PTI's political relevance "beyond any doubt".
Hasan further contended that the "worst state brutality" was being used to "neutralise" his party; however, the world was eager to work with the PTI chairman as he would be the next elected prime minister of the country.
Hasan's remarks came after a meeting between an IMF team and Khan at his residence in Lahore yesterday, in which the two — as per PTI leader Hammad Azhar — discussed the staff-level agreement that the IMF reached with the government for a 9-month $3 billion SBA.
"In this context, we support the overall objectives and key policies."
The PTI leader also said they wish to stress the importance of programmes to protect the lower-income segments of the population from high inflation.
The Washington-based lender is seeking the support of major political parties — including the PTI, ruling Pakistan Muslim League-Nawaz (PML-N) and Pakistan Peoples Party (PPP) — for the recently announced $3 billion bailout programme.
The IMF's resident representative Esther Perez Ruiz said in a statement that the meetings with political parties were to "seek assurances of their support for the key objectives and policies under a new IMF-supported program ahead of the approaching national elections."
However, State Minister for Petroleum Musadik Malik rejected PTI's claims and remarked that the only importance the PTI chairman had was that he sabotaged the IMF agreement.
Speaking during Geo News' programme "Aj Shahzeb Khanzada k Saath", Malik accused Khan of ruining the IMF programme by subsidising petrol during the end of his tenure and asking the Khyber Pakhtunkhwa and Punjab finance ministers to sabotage the IMF agreement.
IMF meets PPP
Moreover, an IMF delegation also met the finance team of the PPP, including Senator Saleem Mandviwala and Federal Minister for Commerce Naveed Qamar.
The meeting, held at the minister's enclave, was aimed at discussing the possibility of a stand-by agreement with Pakistan, which would profoundly impact the nation's financial stability, an official statement issued by the Ministry of Commerce said.
The PPP team expressed willingness to support the IMF programme, citing larger national interests as the driving force behind their decision.