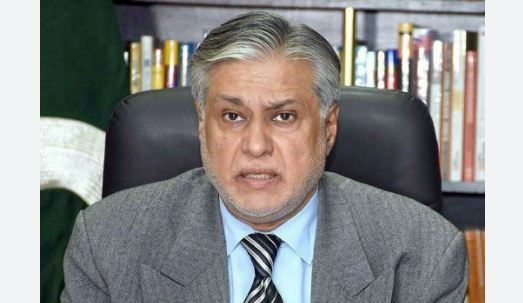 ISLAMABAD, FEB 10: /DNA/ – Federal Minister for Finance and Revenue, Senator Ishaq Dar on Friday said that after conclusion of staff-level talks on the Extended Fund Facility (EFF), Pakistan and the International Monetary Fund (IMF) would start a virtual discussion on the Memorandum of Economic and Financial Policies (MEFP) from Monday.
"Good news is [that] as per their commitment, the team has gone according to their plan. As per their commitment, we have received MEFP. The draft is with us, we will study it and from Monday we will engage in virtual discussion with the fund," Dar said while addressing a press conference.
He said, the government was committed to fulfill its sovereign commitments and would complete the IMF programme for the second time in the history of the country.
He said, once completed and approved by IMF executive board, Pakistan would get a $1.2 billion tranche under the Extended Fund Facility.