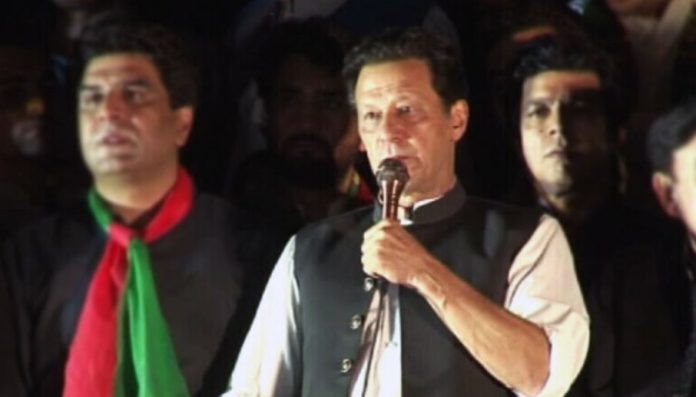 Islamabad: PTI Chairman Imran Khan is addressing a party rally in Islamabad's F-9 park (Fatima Jinnah Park) to express solidarity with embattled party leader Shahbaz Gill and record a protest against the "blatant fascism prevalent under [the] imported regime!".
Starting off his speech, Imran alleged that "terror is being spread among the people to make them slaves," adding that what happened with Gill wasn't because of what he said since coalition leaders in the government had "said much more than that to really deal damage to the army".
Imran alleged that Gill was "caught and tortured" to send a message and frighten the people that if he could be broken mentally then anyone could. The PTI chairman earlier reached F-9 park after leading the rally himself from Zero Point. The party also shared footage and pictures from rallies being taken out in other cities such as Lahore's Liberty Chowk and Faisalabad.