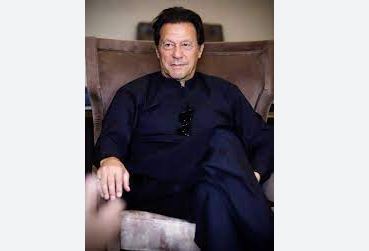 ISLAMABAD, MAY 09 (DNA) — Former Prime Minister and Pakistan Tehreek-e-Insaf (PTI) chairman Imran Khan, who was arrested in the Al-Qadir Trust case, has been referred to a seven-member medical board at the Poly Clinic in Islamabad for a medical examination.
The seven-member medical board, which includes experts in medicine, orthopedics, cardiology, general surgery, and pathology, has been formed under the leadership of Dr. Fareed Allah Shah, while Dr. Imtiaz Ahmed has also been included from the C.M.O. Poly Clinic.
It should be noted that NAB Rawalpindi had contacted the hospital administration of Poly Clinic to request a medical examination for PTI chief Imran Khan. Sources said that the Poly Clinic administration had directed NAB to submit a written request, after which NAB formally requested a medical examination for Imran Khan in accordance with the procedure.
Earlier in the day, Pakistan Tehreek-e-Insaf (PTI) asked people to save the country following the arrest of former prime minister Imran Khan. Former prime minister and Pakistan Tehreek-e-Insaf (PTI) Imran Khan was arrested by National Accountability Bureau (NAB) in the Al-Qadir Trust case.
The appeal was made from the official Twitter handle of the PTI. "They have badly pushed injured Imran Khan. Pakistan's people, this is the time to save your country. You won't get any other opportunity," the tweet from PTI Twitter handle read. Fawad Chaudhry shared the visuals of arrest of PTI chairman and he also asked masses to come out and defend the country. — DNA
========================