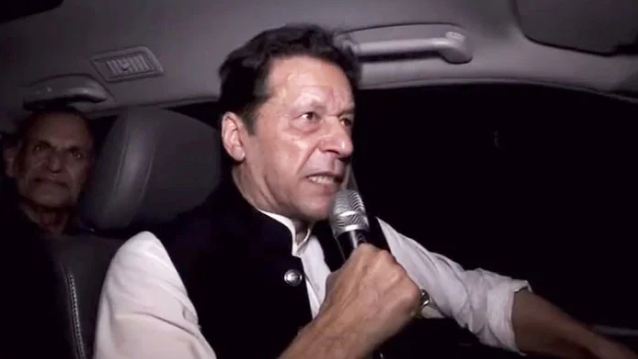 ISLAMABAD: Pakistan Tehreek-e-Insaf (PTI) Chairman Imran Khan on Saturday claimed that he was aware that the government would arrest him as he headed to the Islamabad court to attend the Toshakhana case hearing, ARY News reported.
Taking to Twitter, the PTI chief, who is en route to Islamabad said: "It is now clear that, despite my having gotten bail in all my cases, the PDM govt intends to arrest me. Despite knowing their malafide intentions, I am proceeding to Islamabad & the court because I believe in rule of law. But ill intent of this cabal of crooks shd be clear to all."
The PTI leader is scheduled to appear before the court of Additional District and Sessions Judge (ADSJ) Zafar Iqbal.
Imran Khan has departed from his residence in Zaman Park, Lahore, and is en route to Islamabad, according to an update shared on PTI's official Twitter handle.
A large number of PTI leaders, including Faisal Javed and Musarrat Cheema, and workers are accompanying the convoy of the former premier.Keeping in view the security threats, Islamabad Chief Commissioner Noorul Amin Mengal shifted the hearing from F-8 Court Complex to the Judicial Complex in G-11.