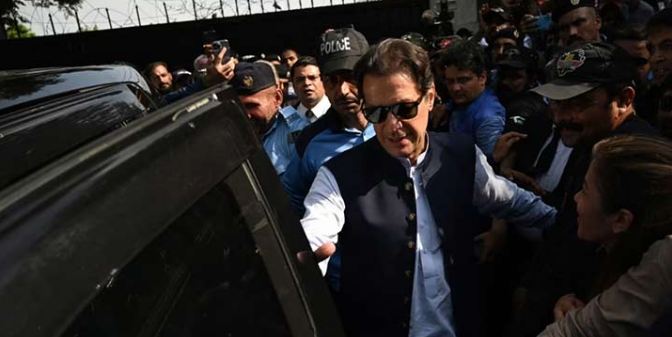 LAHORE, MAY 4: Pakistan Tehreek-e-Insaf (PTI) Chairman Imran Khan on Thursday left Zaman Park to appear before the Islamabad High Court (IHC).
The former prime minister will attend the court for bail in nine cases.
Imran failed to go to Islamabad on Wednesday after aggravating his injury during appearance in the Lahore High Court. Due to severe pain in his fractured leg, doctors advised him rest. The IHC ordered him to appear in person on Thursday, otherwise his bail plea would be rejected.
Meanwhile, Islamabad Capital Police imposed Section 144 has been imposed in the federal capital during Imran's visit to Islamabad.
According to the police spokesperson, any kind of gathering would be illegal under the law at G-10 Project Mor and Aun Muhammad Rizvi Road.