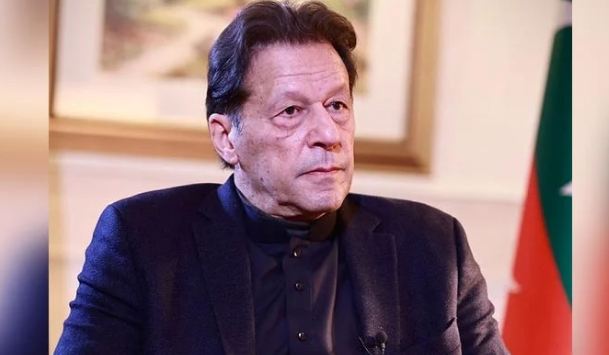 Says Sindh LG polls clear why ECP, cabal of crooks, handlers sabotaged EVMs
Reiterates delay in election date intolerable
ISLAMABAD: Lashing out at PPP over Sindh LG polls, Pakistan Tehreek-e-Insaf (PTI) Chairman Imran Khan said massive foul play was afoot during the second phase of the Sindh local government elections, adding that such "manipulated" polls would only aggravate polarisation and anarchy in society.
PTI Chairman took the ruling party to task, saying that instead of holding transparent elections, "it uses force, blackmail, police harassment and money to get votes".
He said that Imran said that recent reports regarding the polls had made it apparent that the PPP had no commitment to fair and free elections. "Now it is also clear why the ECP, its cabal of crooks and their handlers sabotaged electronic voting machines (EVMs)," he added.
Imran Khan said that EVMs ensured transparency and provided results immediately, thereby preventing rigging and engineering. "Right now, results of LG elections which should have come out within a few hours at most were coming out in a staggering delay, some for days, allowing for massive foul play,"
he added.
"If this is the sort of elections ECP, the state and the Pakistan Democratic Movement (PDM) want, then the stability that elections are meant to bring will not happen. Instead, such manipulated elections will only cause more agitation, polarisation and anarchy," he said.
Meanwhile, while presiding over a meeting in Lahore, Chairman PTI expressed satisfaction over the preparations for the elections.
During the meeting, all the party's organizations briefed him regarding their ongoing door-to-door campaigns.
Imran Khan also directed to complete the organization at block code level as soon as possible, adding that no delay in election date would be tolerated.
The names given by the PML-N for the caretaker chief minister were an expression of their lack of seriousness, he added. Imran Khan said that the task of caretaker government was to conduct clean and transparent elections.
"We have given names for caretaker government which no one can raise any objection and will be acceptable to all," he added.