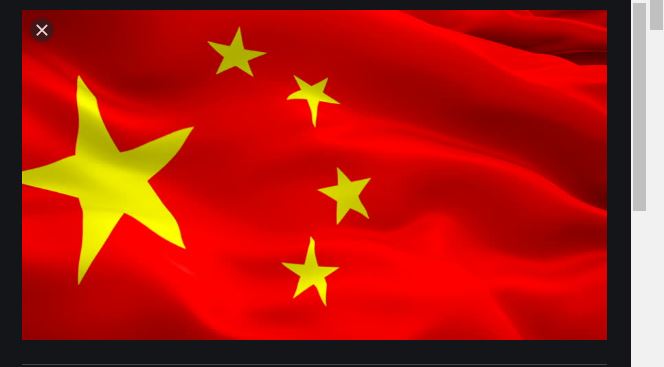 BEIJING, OCT 23 – The Inauguration Ceremony of the International Research Centers for a Community with Shared Future & the International Academic Network for a Community with Shared Future was held at Beijing.
The ceremony was also conducted virtually for the participation of member countries including Pakistan.
Research and Academic Centers of seven countries are brought together under this partnership including, Germany, South Korea, Malaysia, Tanzania, Ethiopia and Pakistan. Center for Global & Strategic Studies (CGSS), Islamabad has been selected from Pakistan to be the Pakistan Research Center for a Community with Shared Future to promote theoretical innovation to build a communication platform that enables societies to address global crises and seek apt solutions to bring sustainable development and prosperity.
The ceremony was commenced by the remarks of Mr. Liao Xiangzhong, President of the Communication University of China, Beijing who extended his congratulations to the member countries of the International Research Center for a community with a shared future. He mentioned the importance of such Institutions for the exchange of research and to encourage academic collaborations and multi-disciplinary research.
Representing Pakistan, Mr. Ahmed Farooq, Minister, Embassy of the Islamic Republic of Pakistan to the Republic of China stated that Pakistan & China are Iron Brothers, we have a glorious past and we envision a bright future under this partnership. He praised CGSS as the participating think tank from Pakistan & expressed his full support for a community with Shared Future.
Lt Col Khalid Taimur Akram (Retd), Director of the Pakistan Research Center for a Community with Shared Future shared his thoughts at the Inauguration ceremony and highlighted the significance of the subject initiative. Stressing upon the importance of Collaboration, Cooperation, and Interconnection in the academic domain, he mentioned that, it is necessary to take such initiatives through which the culture of joint research is promoted. He further discussed that he looks forward to strengthening the academic relations between Pakistan, China, and the rest of the world, he aims to establish a network of academic collaborations. Hence, working collectively towards making the world a progressive and prosperous place.
Major General Syed Khalid Amir Jaffery, HI(M), (Retd) President, Center for Global & Strategic Studies (CGSS), Islamabad stated that, collaborations have the potential to contribute continuously to academic progress. Through the creation of this Network of Research Centers, the expertise from seven different countries are brought together providing them a single platform where they can perform collaborative research and map out the causes for various global issues and may suggest solutions for the future.
The ceremony was also addressed by the heads of all the partner international institutions including,
Jean-Christophe Bas, CEO of Dialogue of Civilizations Research Institute, Germany
Koh King Kee, President of Centre For New Inclusive Asia,
Costa Rick Mahalu, Vice Chancellor of St. Augustine University of Tanzania
Getachew Dinku Godana, General Director of Ethiopian Broadcasting Authority
Kim Hyoung-Tae, Chief Affairs Officer of Korea Radio Broadcasting Association
Ahn Chiyoung, Dean of Academy of Chinese Studies, National Incheon University of South Korea
The Ceremony was attended by notable dignitaries including the Directors and Head of Institutions of the seven institutions from the partner countries.