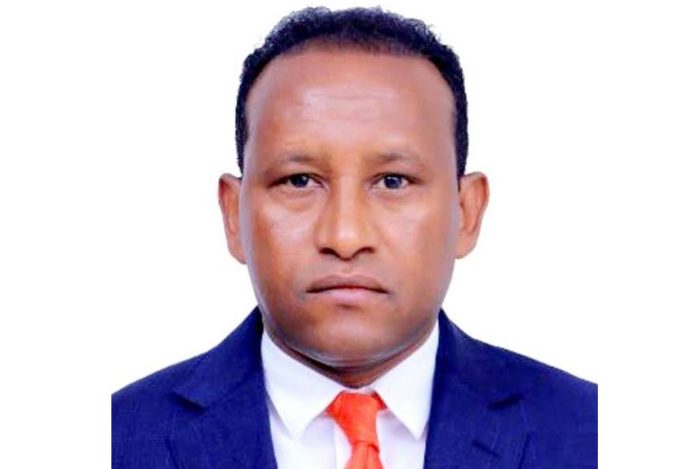 DNA
ISLAMABAD, SEP 17: Zafar Bakhtawari, Africa-Pakistan Association President, former Islamabad Chamber of Commerce, and Industry, and Chairman of Watson Pharmaceutical Group hosted a dinner reception where many Senators, Parliamentarian, Ambassadors, Media conglomerates, and business communities attended the event. 
In relation to this, H.E. Jemal Beker, Ambassador Extraordinary and Plenipotentiary of the Federal Democratic Republic of Ethiopia to Pakistan was a guest of honor at the event where he addressed the gathering.
Ambassador Jemal Beker stated that Ethiopia is the third diplomatic Center in the world, it is a Head Quarter for the African Union and United Nations Economic Commission for Africa and a host of many international organizations. Moreover, Ethiopia is the founding member of League of Nations, and United Nations and give great consideration for international peace and security and one of the top United Nations Peace keeping contributing country.
To this end, Ethiopia is playing a great role in peace, and stability in the Horn of Africa, and the rest of the continent, fighting terrorism and achieving remarkable inclusive development. With regards to the Northern Tigray region conflicts, Ethiopia was dragged by the warmonger TPLF through child solider recruitments and attacked the neighboring Amhara and Afar regions on 28 August 2022. In line with this, while Ethiopia is upholding its constitutional obligations to defend and protects its citizens from the belligerence of TPLF and Ethiopia maintained strong commitment to resolve the unwanted war through Peace and stretched its hand to the terrorist group of TPLF to resolve the conflict through dialogue under the AU-led auspices.
But the terrorist group disregards the Government Ethiopia's call and pursues war through human weave. We call upon the international community to put pressure on TPLF to come to a negotiated peace dialogue and stand with the Government of Ethiopia for peace's sake. In this regard, the Government of Ethiopia has shown and will continue its commitment and unwavering support for peace and conducts negotiated peace dialogue whenever and wherever.
On the other hand, Ambassador Jemal underscored Ethiopia is undergoing deep and penetrating reform that ensures democracy, good governance, equality, and equity and addressed administrative and legal issues that create a favorable environment for FDI, ease of doing business, and one shop service for export that make Ethiopia preferred investment destinations.
On the other hand, Mr. Zafar Bakhtawari has greatly appreciated the historical role of Ethiopia playing in welcoming the first Hijra, Bilal Al-Habash, and King Nejash in Islamic history and we are all obliged to visit this country. He said if Pakistani want to go as tourists, Ethiopia should be first on their list.
Moreover, he also acknowledged the role of Ethiopia Airlines in connecting Africa with the rest of the World and has more than 127 international destinations. To this end, he said we are eagerly waiting for the resumption of Ethiopia Airlines to Pakistan at the earliest possible time.
Indeed, once Ethiopia Airlines start flying to Pakistan it will increase and broaden the trade, investment, and tourism between Ethiopia, Pakistan, and the rest of Africa.