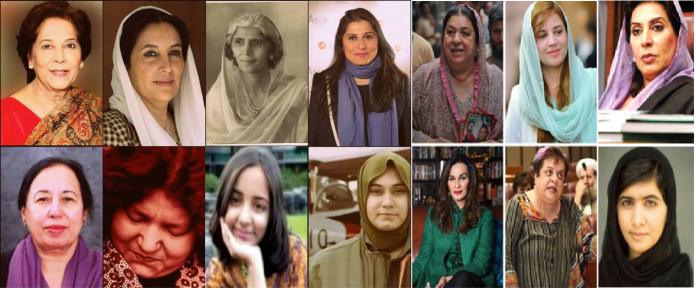 ISLAMABAD: Like elsewhere in the world, International Women's Day is being observed in Pakistan as well to acknowledge women's outstanding contributions in various fields.
This year's theme for the day is; "Women in leadership: Achieving an equal future in a COVID-19 world."
This day celebrates the tremendous efforts by women and girls around the world in shaping a more equal future and recovery from the COVID-19 pandemic.
Besides celebrating women's achievements, the day also aims to raise awareness about women's equality, lobby for accelerated gender parity and raise funds for female-focused charities.
To mark the day, different seminars, conferences and events have been organized in the country to highlight the significance of the role of women in the society.
In his message pertaining to Women's Day, Foreign Minister Shah Mahmood Qureshi says during the testing times of the COVID-19 pandemic, women in Pakistan demonstrated remarkable resilience and leadership, effectively contributing to our nation's response and recovery.
Shah Mahmood Qureshi said women stood at the front lines, as health care workers, primary caregivers, innovators, human rights defenders and community organizers. Under the guidance of Prime Minister Imran Khan, Pakistan's landmark Ehsaas emergency cash program to counter the negative socio-economic impacts of the pandemic is being ably led by a woman.
The foreign minister said we cannot forget the plight of women in Indian Illegally Occupied Jammu and Kashmir and over the last seven decades, they have endured the worst forms of human rights abuse and oppression at the hands of Indian occupation forces including sexual violence, rape and molestation.
Chairman Kashmir Committee Shehryar Khan Afridi has said in today's modern world, suffering of women in Indian Illegally Occupied Jammu and Kashmir continues unabated.
In a tweet on Monday, he said Indian forces are using rape as tool of genocide in Kashmir to break resolve of Kashmiris for freedom from Indian Illegal occupation as women teach their kids to fight oppression.
In his tweet in connection with day, Pakistan's Permanent Representative to United Nations Munir Akram said we reaffirm our collective resolve to redouble efforts in advancing gender equality and respect for women's rights.
He said Pakistani women at the United Nations have provided the most exemplary and effective service and we will continue to further build on our achievements.