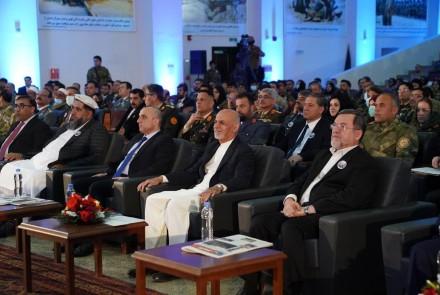 KABUL: Afghan President Ashraf Ghani says international community has kept Afghans away from their fundamental right of peace over the last four decades.
Addressing a ceremony on Armed Forces Day, he said we want dignified peace that is ensured by the power of our security and defense forces and with the will of the people.
Ghani said the violence must end and that there should be no more bloodshed and no one should remain deprived of education anymore.