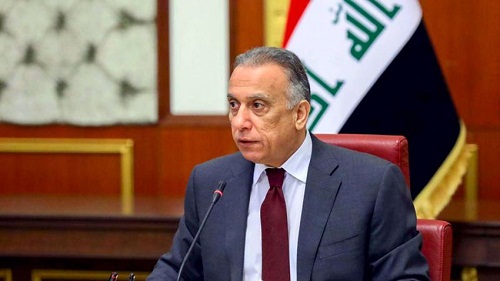 Iraqi Prime Minister Mustafa al-Kadhimi has vowed that its soil will never be used for attacks on Saudi Arabia.
Talking to the media during his visit to Riyadh after his meeting with Saudi Crown Prince, he refuted the claim of an Iraq-based militant group for attack on Saudi Arabia saying the attack was not launched from Iraq.
Kadhimi's trip comes after the countries reopened their Arar land border crossing in November for the first time since Riyadh cut off diplomatic ties with Baghdad in 1990, following Iraqi ex-dictator Saddam Hussein's invasion of Kuwait.
Meanwhile, Iraq Prime Minister Mustafa al-Kadhimi inked five agreements with Riyadh which covered financial, commercial, economic, cultural and media fields.