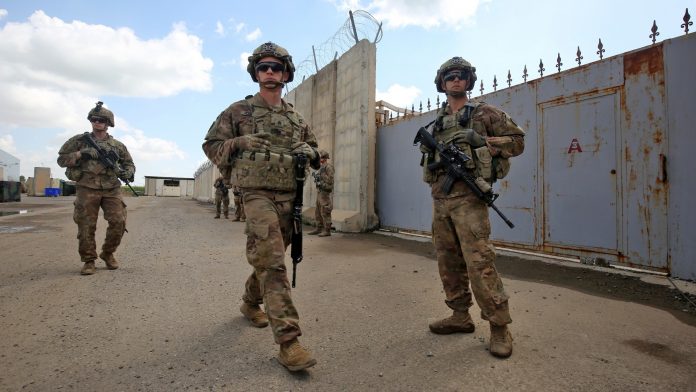 BAGHDAD: A volley of rockets targeting an US airbase in Iraq's Kurdistan region killed a foreign civilian contractor and wounded nine
others including Americans in the worst attack in a year on the US-led military coalition. The rockets were launched late on Monday from an area south of the main city Erbil near the border with Kirkuk province and also fell on some residential areas close to the airport, officials said on condition of anonymity.

The barrage was the first time in nearly two months that Western military or diplomatic installations were targeted in Iraq after a string of similar incidents last year. The rare attack on Erbil was claimed by a little known Shia group calling itself Awliyaa al-Dam, or Guardians of Blood. About a dozen such groups have cropped up in the past year claiming rocket attacks, but US and Iraqi security officials say they are front groups for prominent pro-Iran factions including Kataib Hezbollah and Asaib Ahl al-Haq.
"The American occupation will not be safe from our strikes in any inch of the homeland, even in Kurdistan, where we promise we will carry out other qualitative operations," the Awliyaa al-Dam said, according to the SITE Intelligence Group, an NGO that tracks online activity of armed organizations.
The United States reacted angrily to the base assault outside the international airport in Erbil, capital of Iraq's semi-autonomous Kurdish region. "We are outraged by today's rocket attack," Secretary of State Anthony Blinken said in a statement, vowing to "hold accountable those responsible".
"Initial reports indicate that the attacks killed one civilian contractor and injured several members of the Coalition, including one American service member and several American contractors," he said. Iraqi President Barham Saleh tweeted the attack marked a "dangerous escalation and a criminal terrorist act".