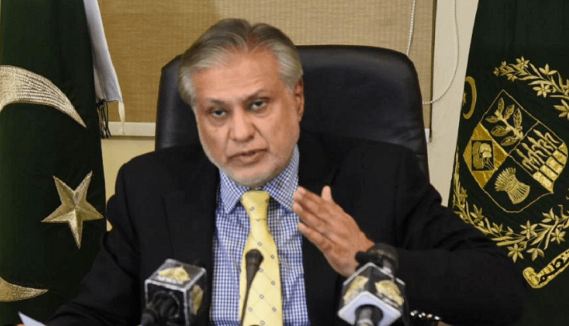 ISLAMABAD, MAY 15: Finance Minister Ishaq Dar announced on Monday that the price of petrol was being cut by Rs12 and diesel by Rs30. In a televised address, he said: "Prime Minister Shehbaz Sharif sahib and his government try to provide maximum relief to the public on the basis of prices in the international market.
"Hence, after 12pm tonight, for the next 15 days, petrol prices are being reduced by Rs12 and the new price of petrol will now be Rs270," Dar said.
The minister said diesel will now cost Rs258 after a deduction of Rs30. Kerosene oil will now cost Rs164.07 after an Rs12 decrease and the price of light diesel oil will be reduced by Rs12 to Rs152.68 per litre.
"I request transporters and departments that use diesel to forward this relief to the public," Dar added.