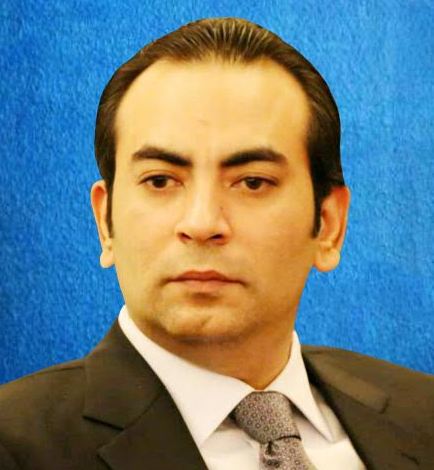 ISLAMABAD, JUN 17: /DNA/ – Former Vice President of FPCCI Atif Ikram Sheikh said on Saturday that Finance Minister Ishaq Dar has explained the political role of the IMF in detail, which is highly laudable.
The finance minister has firmly said that geopolitics was behind the suspended programme as global institutions wanted Pakistan to default like Sri Lanka and then negotiate.
Finance Minister Ishaq Dar has exposed the IMF's unholy designs and proved that the stalled programme of the lender had more to do with politics than its tough conditions, he added.
Atif Ikram Sheikh who has also served as President ICCI and Chairman PVMA said in a statement issued here today that despite exposing the lender, the FM is still optimistic that something concrete will emerge soon.
Pakistan is still negotiating with the IMF, but the finance minister has said in categorical terms that with or without the IMF, the country would meet its obligations and there would be no default, he said.
The business leader said that the Chinese are also aware of the problems of Pakistan and efforts to force it to take unfavourable sides; therefore, they have rolled over deposits and refinanced commercial loans to the relief of Islamabad.
The Fund is delaying the revival of the programme and wasting time without any valid reasons for delaying the 9th Review.
The IMF was demanding details of the budget for the next financial year, a demand that the minister resisted but then had to share after a telephonic conversation between Prime Minister Shehbaz Sharif and the Managing Director of the IMF.
The finance minister has taken a stand on concessions to different sectors and said that Pakistan being a sovereign country cannot accept everything the IMF demands.
Pakistan's economy is facing internal and external pressures of unprecedented nature, and based on that, the government prepared budgetary proposals to stimulate the dormant economy and reduce dependence and heavy reliance on foreign loans.
It is mainly because of the IMF conditions that investors are pulling out of the country, citing the inflated cost of doing business and other problems.
Pakistan was left with no option but to offer incentives and subsidies to those sectors that could contribute meaningfully to bringing the economy back on track.
The exemptions to IT, agriculture, and SME sectors were needed to spur growth, which plummeted to 0.29 percent, he observed.
The business community stands behind the government in its efforts to make Pakistan stand on its own two feet.