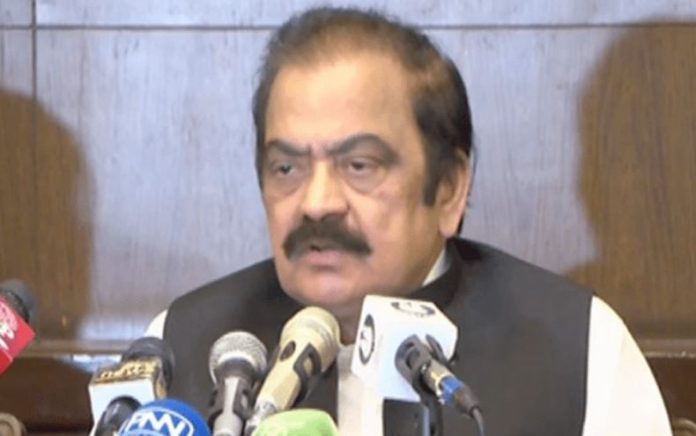 ISLAMABAD: Interior Minister Rana Sanaullah on Saturday said PML-N senior leader Ishaq Dar would return to the county in the coming week and further facilitate the government's economic team.
Addressing a news conference in Lahore, Sanaullah said Dar would be able to help Prime Minister Shehbaz Sharif manage the country's economic affairs "better".
For weeks, there has been speculation that incumbent Finance Minister Miftah Ismail would be replaced by Dar, with certain top members of the PML-N — like Maryam Nawaz and Javed Latif — on several occasions publicly attacking and disowning his policies, in particular, the inevitable reversal of the costly fuel subsidy introduced by the previous PTI government.
As for PML-N supremo Nawaz Sharif's return, Sanaullah said he was the party leader and the PML-N could not impose any decision on him, but it had requested him to be present to lead the party's election campaign next year.
"He has accepted this and … whenever elections happen, Nawaz Sharif will be back in Pakistan before that."
A day ago, an accountability court had suspended an outstanding arrest warrant against Dar, paving the way for the former finance minister's return from London, where he has been living in 'self-exile' for the past five years or so.
Accountability Court Judge Mohammad Bashir issued a suspension order for a perpetual warrant of arrest against Dar, which was issued on December 11, 2017, after he absconded from an assets-beyond-means case. The warrants were suspended until October 7, giving the senator-elect a fortnight to surrender to the law.
The court's decision gave credence to speculation that Dar is returning to the country to take over as finance minister from the beleaguered Miftah Ismail. The change of command will come at a time when the country faces one of its worst economic crises, worsened by an unprecedented devaluation of the currency.
According to political observers, the timing of the court's decision was significant as the six-month constitutional tenure of the incumbent finance minister ends on Oct 18. Since Ismail is not an elected member of parliament, he cannot hold office as a federal minister beyond that date.