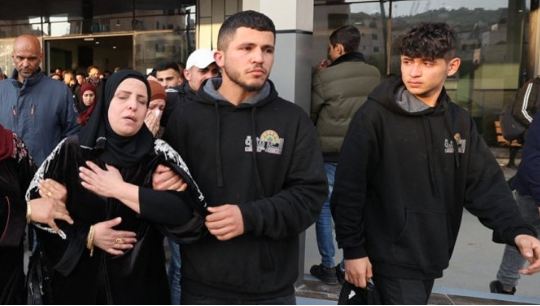 Israeli troops killed a 14-year-old Palestinian boy during a raid on a flashpoint town in the occupied West Bank on Sunday that led to clashes with gunmen, medical officials and witnesses said.
An army spokesperson said troops sent into Jenin to detain a suspected militant came under fire and shot back. "We are aware of the report that a number of gunmen were wounded in the exchange of fire," the spokesperson said.
Two Palestinians were wounded, local medical officials said.
The West Bank – one of the areas where Palestinians seek statehood – has seen rising violence since Israel intensified raids last year in response to a series of street attacks in its cities.