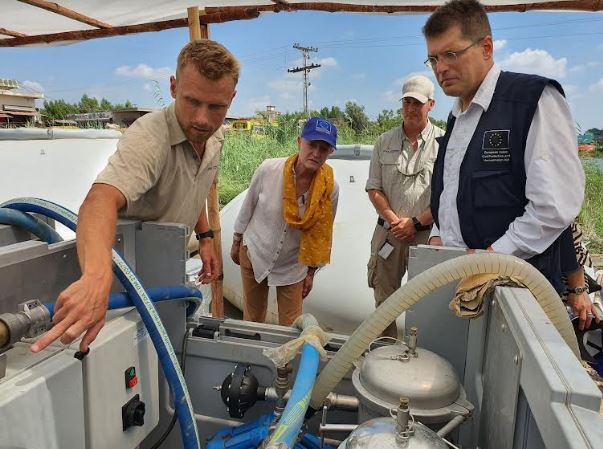 ISLAMABAD, OCT 3 /DNA/ – EU Commissioner for Crisis Management Janez Lenarčič visited flood-affected areas of Sindh today. In Khipro, Danish Emergency Management Agency (DEMA) has installed a water purification plant channeled through the EU Civil Protection Mechanism to provide clean water to the communities.
The plant has the capacity to produce 120,000 litre of clean water per day and to serve 40,000 people per day.
He interacted with the flood hit communities during distribution of shelter and sanitation kits arrived through EU Civil Protection & Humanitarian Aid with Cesvi.