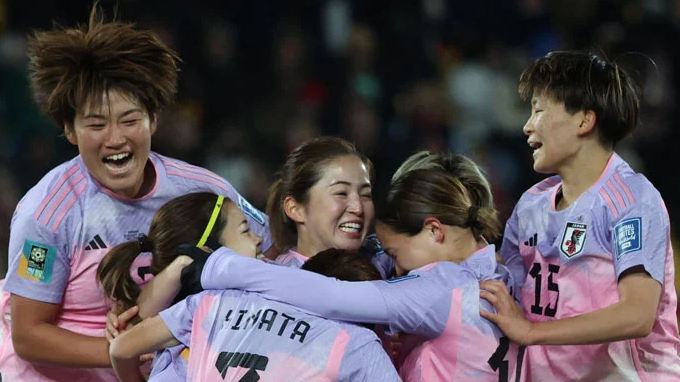 Japan took a significant stride towards securing their second Women's World Cup title as they overcame Norway, securing a spot in the quarter-finals with a convincing performance.
The 2011 champions showcased their prowess from the outset, with Norway's defender Ingrid Engen accidentally turning Hinata Miyazawa's cross into her own net, giving Japan the ideal start.
Norway, however, swiftly retaliated, as Guro Reiten's well-timed header found the back of the net, levelling the scores momentarily. Undeterred, Japan reclaimed the lead when Risa Shimizu's deflected strike caught the opposition off guard.
Hinata Miyazawa then displayed her speed and skill, sprinting through the defence to score Japan's third goal, sealing their progression to the quarter-finals. Miyazawa's performance also keeps her in contention for the Golden Boot, leading the scoring charts with five goals in the tournament held in Australia and New Zealand.
Following the match, Miyazawa attributed her success to the collective team effort and expressed her desire to continue scoring more goals. Japan's goalkeeper, Ayaka Yamashita, played a pivotal role in the victory, making a superb save to deny Karina Saevik's powerful header and preserving Japan's lead.
With their impressive form, Japan has been a formidable force throughout the Women's World Cup, displaying slick football and solid defence. The team navigated the group stage with ease, notching up victories without conceding a single point, including a commanding 4-0 triumph against Spain, a fellow quarter-finalist.
Their counter-attacking prowess was evident in the Spain match, where despite having only 23% possession, they showcased their ability to capitalise on opportunities and secure victories against tough opponents. Throughout the tournament, Japan's defence has remained steadfast, conceding only one goal.
On the other hand, Norway struggled to find their form in the 2023 Women's World Cup, and despite reaching the quarter-finals in the previous tournament, they faced challenges this time. An injury to star forward Ada Hegerberg hampered their campaign, limiting her playing time on the field. Even when Hegerberg entered the game as a substitute, she could not change the outcome against Japan's relentless attacking force.
Japan's victory demonstrated their dominance and tactical prowess, leaving Norway to acknowledge their solid defensive moments while acknowledging the challenge of facing such a formidable opponent.