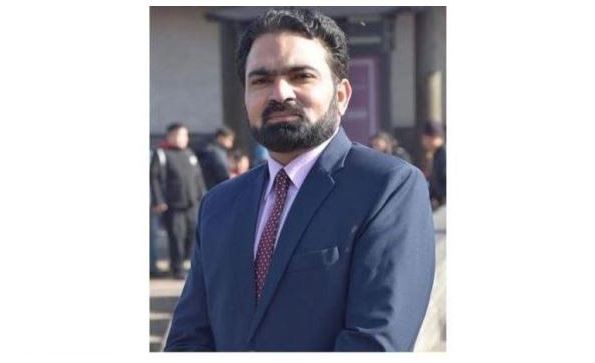 Abdul Rashid Shakir
Rich culture, enviable heritage and colorful traditions are embodiment of vibrant societies, where historians diligently document all accomplishments in fine arts like architecture, sculpture, painting, poetry, music; and performing arts like theatre, dance and drama. People take pride in their history and celebrate various events to showcase remarkable achievements of the earlier generations in arts, culture and literature.
Celebrations of Christian New Year, Chinese Lunar New Year and Iranian Nowruz are not but typical examples of such occasions full of traditional zeal and cultural zest, where people of all ages, genders and colors participate in activities full of jubilations and exuberance.
They not only rejoice and cherish their rich cultural traditions but also pay resounding tribute to their outstanding artists, artisans, poets, playwrights, and heroes by arranging performances of the leading singers in folk and classical music, displaying their cultural heritage and handicrafts, staging theatrical performances, organizing sports events, and screening documentaries to educate younger generations on the achievements of their forefathers for the evolution of their societies in arts, culture, sports, language and literature.
One such auspicious event full of festivities is Jashne-e-Baharan in Punjab, the celebrations to mark the commencement of Spring season. Under the vibrant leadership of Punjab's Caretaker Chief Minister Syed Mohsin Raza Naqvi, Government of the Punjab has taken lead in welcoming the Spring Season this year in a befitting manner with the elaborate planning and rigorous coordination of all relevant stakeholders, especially Punjab Information & Culture Department, Sports & Youth Affairs Department, Auqaf Department, District Administrations of Lahore and Faisalabad, Punjab Parks & Horticulture Authority (PHA) and Walled City Lahore. Starting from 5th of March, Jashn-e-Baharan would last simultaneously in Lahore and Faisalabad till 12th of March. Major venues in Lahore include Jilani Park, Greater Iqbal Park, Hockey Stadium, National History Museum, Shahi Qila, Hazoori Bagh, and Alhamra Hall; whereas main venues in Faisalabad are Bagh-e-Jinnah, GC University Faisalabad, Agriculture University, Lyallpur Hall Chenab Club, Nusrat Fateh Ali Khan Auditorium, Iqbal Stadium and Sports Complex Various colorful and joyful programmes include Food & Artisan Mela, Cultural shows, Traditiona dances, Sports Mela (Cricket, Chess, Volley Ball, International Hand Ball Championship, Tent Pegging, Tug of War and National Kabaddi Takra), Marathon/Cyclothon, Music Gala, Digital Journey to the Making of Pakistan, Sound & Light Show, Fire Works, Mahafil-e-Mushaira, Comedy Shows, Theatre Plays, Painting and photography competitions, Band Carnival, Daastan Goi and Lucky Irani Circus. Moreover, all major roads of the two cities are well-decorated and beautifully illuminated. 42- Km long Marathon/Cyclothon of professional cyclists, Musical performances in folk, classical and popular music, and the revival of traditional Lucky Irani Circus are the prominent features of Jashn-e-Baharan celebrations.
It is an undeniable fact that Music, theater, drama and literature are important wheels to transport the true culture of an area. Therefore, they prominently feature in the entire Jashn-e-Baharan celebrations. Celebrated singers like Arif Lohar, Malko & Afifa, Aima Baig and Sahir Ali Bagga would enthrall the visitors with their magical performances on different dates throughout the one week festivities. Renowned Qawaals like Sher Miandad would present Qawalis for the devotees in Mahafil-e-Samaa at Darbar Data Ganj Baksh, Darbar Hazrat Mian Mir, Mizar-e-Iqbal and Darbar Madho Lal Hussain.
Comedy shows by theater artists and screening of the famous play of one of the acclaimed comic playwrights, Mr Anwar Maqsood, "Sadhe 14 August" at Alhamra Hall Lahore throughout Jashn-e-Baharan week (5-12 March) are great sources of amusement and joy for the citizens. Mahafil-e-Mushaira, Band Carnival and Daastan Goi are also part of the celebrations in order to display true colors of Punjabi culture and traditions. Organizers of the Jashn-e-Baharan celebrations have also worked hard to make it a real infotainment event by packaging quality entertainment with valuable information.
National History Museum, Lahore is screening "Digital Journey to the Making of Pakistan" throughout the week (5-12 March) to educate visitors on the arduous struggle of their forefathers for the independence of this beloved homeland for Muslims of the Subcontinent some seven and a half decades ago. And last but not the least, refreshing and recharging is also a pivotal part of the celebrations.
How the organizers could have been non-cognizant of it. Food Fun Mela at Lahore's Jilani Park from 5-12 March enables the visitors to avail services of top 20 Food brands of Lahore for the satisfaction of their culinary taste. It can rightly be ascertained that Jashne-Baharan is a great source of hope and happiness in the current somber setting of despair and dejection, where people find very few opportunities to rejoice and relax. The best part of the entire celebrations is that they are fully sponsored by the private sector, incurring no financial burden on the public exchequer in these testing times of financial strain.
Such innovative ideas must be encouraged because they afford us a unique opportunity not only to promote softer and progressive image of our society but also to help our people think positively by defeating the lethal pessimism caused by some untoward local and external factors.
The writer is the Press Secretary to the Chief Minister Punjab.
arshakir.pmo@gmail.com