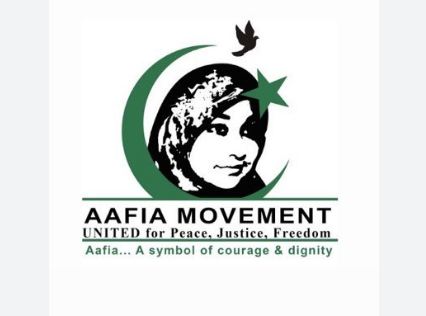 LAHORE, AUG 25 (DNA) — Jamaat-e-Islami (JI) Senator Mushtaq Ahmed Khan has said that a peaceful Aafia freedom walk under the flag of Aafia Movement would be held in Lahore from the Lahore Press Club (LPC) to the American consulate on September 4, 2023.
Talking to media outside the Islamabad High Court (IHC) where an in-camera hearing was held on the petition of Aafia Movement Pakistan leader and noted neurophysician of the country Dr Fowzia Siddiqui, Mushtaq Ahmed Khan said that Aafia Siddiqui has been put in a hole in the US jail where she is undergoing an inhuman treatment.
He said there are some reports about physical and sexual violence on her which is a matter of shame for the government of Pakistan. He said that so many years have passed since Aafia Siddiqui's imprisonment but both civil and military governments in Pakistan during this long time have failed to take the issue of Dr Aafia with the US authorities. He said that a little progress in the case is the result of court directives and this credit goes to our judiciary.
However, Imran Shafique Advocate, the lawyer of petitioner Dr Fowzia Siddiqui talking to media outside the court premises, said Islamabad High Court IHC bench of Justice Sardar Ejaz Ishaq Khan held an in-camera hearing of the case.
He said that for a long time we have been trying that the documents about the consular meetings with Dr Aafia Siddiqui in the US jail for last 15 years should be shared with her lawyers so that to help in efforts in the US for her release but the government of Pakistan every time has created hurdles in this regard. He said that the MoFA provided some papers that were not fully readable. He hoped that the process of the provision of fully readable documents would begin soon.
He said that the lawyer of Aafia in the US Clive Stafford Smith in a letter to MoFA has diverted attention to a declaration written on the Pakistani green passport that requests the world to provide assistance and safety to holders of this passport: request in the name of the President of the Islamic Republic of Pakistan to all those who may be concerned to allow the bear to pass freely without hindrance and afford the bearer such protection and assistance as may be necessary.
He said that this protection and assistance is the legal right of all the holders of the Pakistani green passport. Clive Stafford Smith asked the MoFA to upload the respect and dignity of the Pakistani passport given to the Pakistani citizen Dr Aafia Siddiqui and talk the US authorities to give Aafia such protection and assistance promptly. — DNA