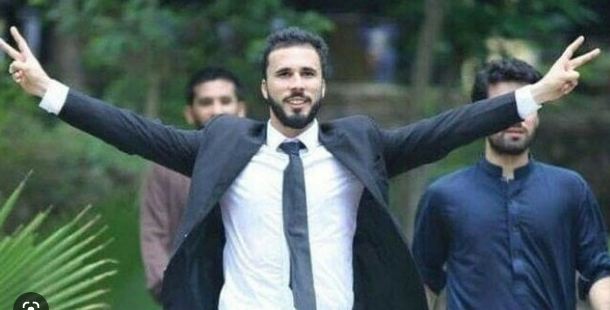 KARACHI, MAR 29 (DNA) — While declaring the legal proceedings in the inflammatory speech case against Imran Khan's nephew Hassaan Niazi insufficient, the court of judicial magistrate (east) in Karachi released him on submitting Rs50,000 worth of surety bonds.
The court said that the approval of the provincial home department was necessary to register a case over inflammatory speeches, which was not taken. Karachi police had produced Barrister Hassaan Niazi in the court handcuffed.
Earlier, the police of Jamshed Quarter police station took him to the City Court Judicial Complex in an armored vehicle under the security of five police mobiles. During the hearing of the case, the police demanded two-week physical remand of Hassaan Niazi, stating that the case required extensive investigation.
After reviewing the documents, the court asked the investigation officer that in such a case, approval of the provincial home department was required. "Where is the approval?" The investigation officer told the court that he would produce the home department's approval later.
At this, the court ordered to release Hassaan Niazi after submission of Rs50,000 worth of surety bonds and sought a detailed report from the investigation officer at the next hearing. The court remarked that Hassaan Niazi would be summoned when the documents showing approval for the registration of the case were submitted.
"Till then he is released by the court. He cannot be handed over to the police on remand in a case without approval," it ruled. During the production of Hassaan Niazi in the court, his father Hafeezullah Niazi and the workers and lawyers of Pakistan Tehreek-e-Insaf (PTI) were present. The PTI workers raised slogans in favour of Hassaan Niazi. — DNA