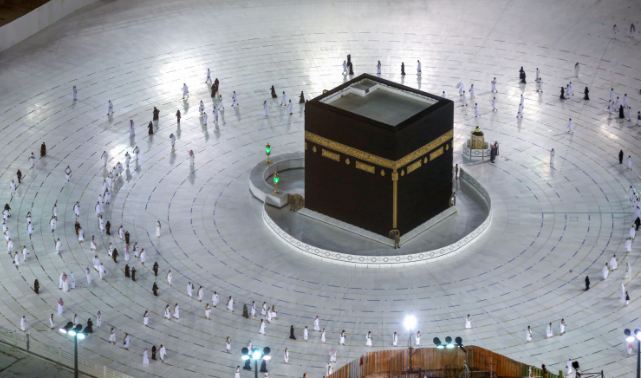 ISLAMABAD, FEB 21 (DNA) — Saudi Arabia's Minister of Tourism Ahmed Al-Khateeb said that work was underway to raise the capacity of the hospitality sector in Makkah and Medina to meet the growing number of Hajj and Umrah pilgrims and visitors.
"The Ministry would continue working with investors to develop the hospitality services and raise their quality," the minister said during his meeting with businessmen and operators of the hospitality sector in Medina city.
Al-Khateeb reached here as part of reviewing the readiness of hospitality facilities and the quality of services to be provided to pilgrims in Makkah and Medina during the holy month of Ramazan. He noted that the Ministry prioritizes a balance between raising the quality of the hospitality sector and empowering the private sector through clear legislation and financing solutions, Saudi Gazette reported.
He pointed out that plans have been worked out to raise the capacity, including the completion of renovation and operation of 9,000 hotel rooms for the hospitality sector in the city before the month of Ramazan.
On the sidelines of his inspection tour, Al-Khateeb visited various hotels in Makkah to inspect the preparations for its opening during the month of Ramazan and its readiness to receive the Hajj pilgrims. — DNA