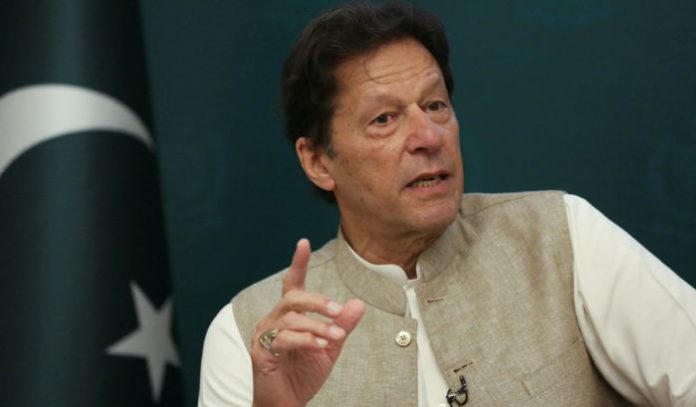 Lahore ATC grants relief to Imran Khan in three cases
Staff Report
LAHORE: An anti-terrorism court (ATC) in Lahore on Tuesday extended Pakistan Tehreek-e-Insaf (PTI) Chairman Imran Khan's bail till April 13 in three terrorism cases registered against him.
Khan — who was ousted in April last year via a no-confidence motion — arrived at the ATC amid tight security as the judges conditioned Khan's bail to his in-person appearance. The former prime minister appeared before the court to secure bail in three cases including the Zille Shah murder case, arson, and interference in state affairs.
These cases were registered against the PTI chief at the Race Course Police Station of Lahore under anti-terror, aiding and abetting provisions.
The Lahore police had registered these three cases against Khan in connection to the clashes between PTI workers and police during an operation to arrest Khan in the Toshakhana gifts case.
The former premier is facing over 140 cases under terrorism, murder, attempted murder and blasphemy registered against him during the last 11 months by the PMLN-led coalition government.
On March 25, the former prime minister wrote in his petition seeking interim bail that he wants to be involved in the investigation but there is a fear of arrest by the police.
The ATC had granted Khan bail for surety bonds of Rs100,000 in each case, directing him to be a part of the investigation and not be absent on any hearing date.
Today's hearing
Instead of appearing before the court today, the PTI chief had initially filed a plea seeking an exemption from an in-person appearance. The plea stated that Khan was present in the provincial capital but he couldn't appear due to security concerns.
However, the court directed Khan's lawyer to ensure the PTI chief appears before the court by 11am or else it would make a decision on his interim bail plea as per law.
"Those who appear before the court will be given relief," the judge remarked. He said that the PTI chief hadn't even submitted the surety bonds against his bail approved in the previous hearing.
After the court's order, security at the ATC was increased with jammer vehicles available at the site.
Meanwhile, Khan's lawyer Barrister Salman Safdar also filed a plea for security arrangements at the court for the PTI chief's appearance. The plea submitted in an admin judge's court requested foolproof security to Khan as the premises of the court were unsafe.
Following the court's order, Khan appeared before the court in person amid strict security.