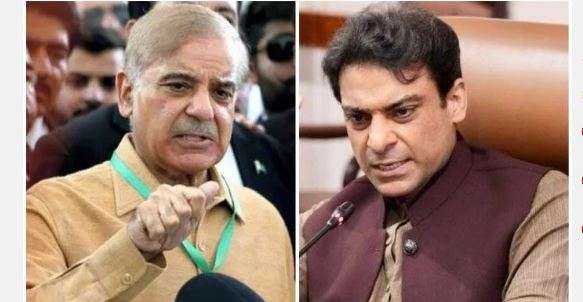 Lahore, OCT 12: A special court in Lahore on Wednesday acquitted Prime Minister Shehbaz Sharif and his son, Hamza Shehbaz, in a Rs16 billion money laundering case.
The brief verdict, which was reserved earlier in the day, was announced by Judge Ijaz Hassan Awan.
During Tuesday's hearing, the FIA had told the court that no direct transaction had been made in the bank accounts of PM Shehbaz and his son from benami (unnamed) accounts.
The Federal Investigation Agency (FIA) had booked Shehbaz and his two sons, Hamza and Suleman, in November 2020 under Sections 419, 420, 468, 471, 34 and 109 of the Prevention of Corruption Act, read with Section 3/4 of Anti-Money Laundering Act.
Suleman had been declared a proclaimed offender by the court for his constant absence in the trial proceedings.
Taking to Twitter, the premier thanked God for victory in the "false, baseless, and political revenge-based case of money laundering". "We stand vindicated in front of the court, law and nation today," he added.
PML-N leader Talal Chaudhry, in an interview with DawnNewsTV, called the verdict "PML-N's victory", saying that "such fake cases were bound to be exposed one day".
"Today is a day of victory and reflection," he added.
Meanwhile, the PML-N, in a tweet on its official Twitter account, said: "Another fabricated case created for political victimisation comes to its inevitable end."