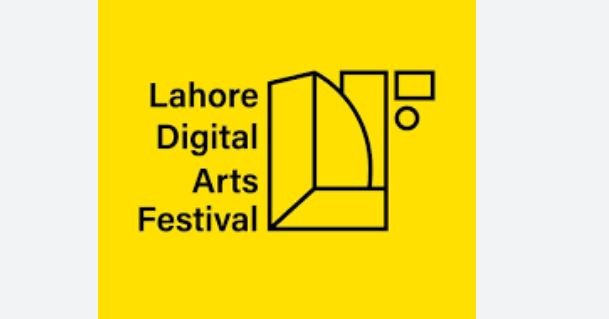 LAHORE, MAR 11 /DNA/ – Lahore Digital Arts Festival (LDF) is proud to announce its second biannual digital festival, which opened on March 3rd on a dedicated website. Originally the exhibition was planned to be open until March 15th, however, due to high demand from both audiences and artists, we have extended the showcase until March 21st.
The theme of this year's festival is "Metaverse Bodies:" From the creation of avatars and its implications on minority/majority power dynamics, to isolation and the loss of physical touch and interaction, we are curating an array of cutting-edge digital works that look at the embodied experience of the metaverse from new and interesting perspectives. Our main subthemes are climate change, gender, privacy, and heritage.
Through an open call and a curated list of invitations, LDF received over 150 submissions from around the world. Our in-house curation team conducted a rigorous shortlisting process, focusing on both quality and relevance to the theme. In the end 60 artists were selected for the main "Metaverse Bodies" exhibition. The high quality of the submissions is sure to make for a thought-provoking and groundbreaking exhibition of Pakistani and international artists.
With a focus on emerging artists, we aim to be a launching point for the career of young digital artists by providing exposure and international experience. Founder and co-curator Najam Ul-Assar says, "This year we intentionally focused on emerging and mid-career artists only as we are committed to expanding the digital arts economy in Pakistan." All works are available on our website, www.metaversebodies.digital.
Since its inception in 2020, LDF has grown steadily in profile and scope. Due to our emphasis on promoting digital arts and especially emerging artists, LDF has gained a strong reputation among artists. We have also partnered with a number of international embassies and institutions. Our innovative Dreaming the Cities program was part of the prestigious DICE grant offered by the British Council and we have collaborated with the French Embassy and WOW Karachi for mini-editions of the festival in the past two years.
This online festival is just the beginning of our activities in 2023: This year, LDF received a grant from the EUNIC (EU National Institutes of Culture) Cluster Fund, to produce an ambitious program of activities including a research report, an international conference, and a physical festival of digital arts in Lahore in September 2023. The project will also receive support from EUNIC Cluster Pakistan members, including Austria, France, Germany and the Goethe Institute, Italy and the Italian Agency for Development Cooperation (AICS), the Czech Republic, as well as the Delegation of the European Union.
Lahore Digital Arts Festival (LDF) aims to celebrate the emerging digital culture of Pakistan by bringing together a community of artists and audiences to explore the intersection of art, technology and everything in-between. LDF seeks to nurture dialogue around art accessibility, creative exchange, and experimental expression to commemorate the growing interest groups in the areas of art and technology. The festival will bring together people from all backgrounds, whether they are artists, designers, scientists, enthusiasts, or experts from other interconnected walks of life. In doing this, LDF hopes to help flourish digital creativity and diversify art in Pakistan, and South-Asia at large.