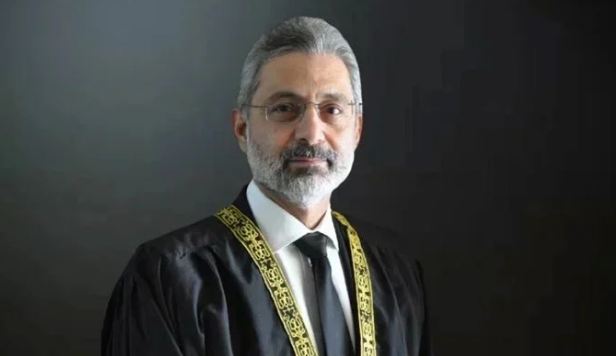 Irked by frequent strikes by lawyers, Justice Qazi Faez Isa — the senior puisne judge of the Supreme Court — on Monday remarked that the licences of protesting lawyers should be cancelled.
Justice Isa made the remarks while hearing a case related to gas theft worth over Rs67 million against a local factory. During the course of the proceedings, the lawyers earned the ire of the judge as the trial court's order stated that the lawyers did not appear before the court two to three times due to their strikes.
"How can lawyers go on strike? The licences of such lawyers should be revoked. This code of conduct is made by the lawyers themselves which they do not follow," the top court judge added.
He also said that those judges should also be removed who write on the orders that the lawyers were on strike.
Expressing his annoyance, Justice Isa said he was not told why the lawyers were observing strikes. "Should the court pick up the lawyers from their homes? Everyone goes on strike on their own. Such judicial system should be closed down."
He went on to say that the country's system can be improved if everyone would do his own job. Justice Isa said that the code of conduct was not made by the judges or the parliament but by the lawyers themselves.
"We follow the Constitution and law in the court but justice is done by the Almighty Allah," he added.
Meanwhile, the two-member bench of the apex court headed by Justice Isa dismissed the appeal filed by the factory.