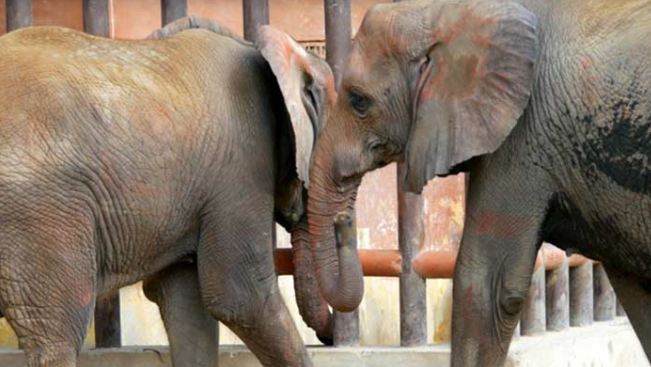 KARACHI, MAY 21: Madhubala, the 18-year-old elephant at Karachi Zoo, is currently confined alone after the heart-breaking loss of her partner, Noor Jehan, last month.
Recent sources have revealed that Madhubala is now battling a potentially deadly infection. Blood samples from the elephant were examined by a team of experts at the University of Veterinary and Animal Sciences (UVAS) in Lahore, confirming the presence of the infection.
Noor Jehan and Madhubala were brought to Karachi from Tanzania 14 years ago. Another pair of elephants was brought along with them and they are currently housed at Safari Park. These four elephants were captured and separated from their mother at a very young age.
A zoo official, speaking anonymously, disclosed that Madhubala likely contracted the infection from Noor Jehan, who passed away last month in Karachi Zoo, whose post-mortem analysis revealed he had the same disease, along with other severe health complications.
The official mentioned that this was the first time in decades that such detailed blood analysis had been conducted on an animal at the zoo.
"Madhubala has received recent treatment for the illness, which had already reached an advanced stage in Noor Jehan. Noor Jehan underwent major surgery last year for a chronic tusk infection and, later, for another illness that caused partial paralysis. Both treatments were provided by Four Paws, an international animal welfare group," the official explained.
Zoo director Kanwar Ayub stated that Madhubala had received medication, primarily for disease prevention.
"We had concerns about her health following Noor Jehan's death, which is why we were advised to take preventive measures," he said.
The staff sent Madhubala's blood samples for analysis at UVAS after administering preventive medicines.