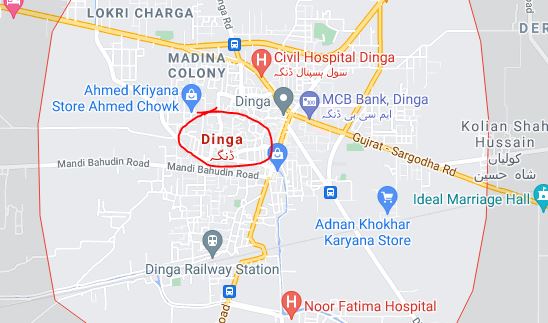 Report by Ch Anwar Chohan Kharian
Dinga, FEB 5 /DNA/ – Six unidentified armed robbers escape by stealing jewelery worth around Rs 10 million from Biswai Jewelers Main Bazaar Dinga early in the morning.
At around 6:30 in the morning, six unidentified armed thieves came in two vehicles and broke the locks of Basavi Jewelers and took away the safe box of jewelery which contained jewelery and cash worth about one crore rupees.
D S P Kharian Iftikhar Tarar SHO Liaqat Gujjar along with police personnel crime scene unit reached the spot and collected other evidence along with CCTV cameras in the vicinity while leaders of Anjuman-e-Tajiran and other personalities also reached the spot.
Expressing regret and solidarity with the shop owners Rashid Ahmed Basvi and Naveed Basvi, they demanded the police to arrest the accused as soon as possible.