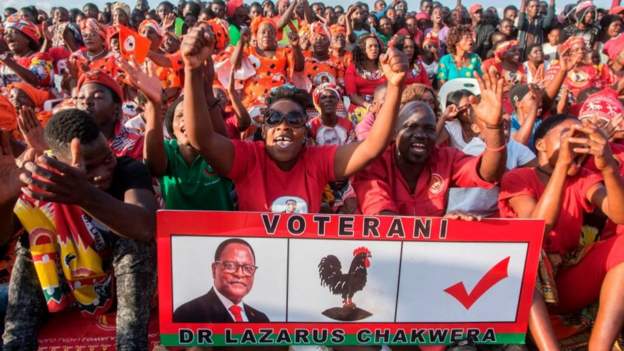 Malawi : Malawians return to the polls on Tuesday for a rerun of the presidential election five months after the constitutional court annulled the results of a disputed vote last year.
Incumbent President Peter Mutharika had initially been declared the winner of the May 2019 election with a slim victory of 38.5%.
But opposition leaders challenged the results in court citing massive irregularities. Judges agreed with them and nullified the results in February and ordered a repeat of the election.
The opposition has now united under a single candidate and will take on President Mutharika – who is running for a second term in office.
For months now, Malawians have been under a political crisis unlike any other they have faced in their history. It's been more than a year since they turned out in their millions to vote in a new parliament and a president.
But in the run up to Tuesday's repeat polls, the country has been bitterly divided. There have been widespread anti-government protests and violence that threatened to plunge Malawi into an even deeper crisis.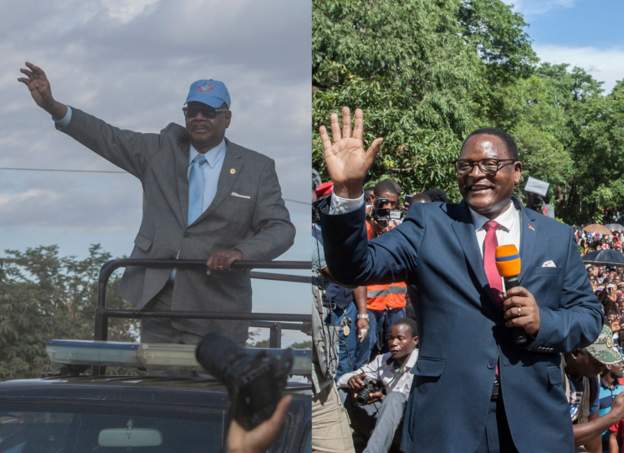 The chairperson of the country's electoral commission also stepped down and a new team to oversee the election has been put in place.
The vote will pit incumbent Peter Mutharika and veteran politician Lazarus Chakwera a former evangelist who has united the opposition under a coalition looking to unseat the ruling Democratic Progressive Party which was formed in 2004 by the current president's brother.
In many ways this election will also be held under different rules after the constitutional court ruled that the first-past-the-post system was unconstitutional.
Whoever wins the race, will have to heal the deep divisions in Malawi and end the vicious cycle of violence witnessed over the past year. Tackling corruption, poverty reduction and unemployment are also other key electoral issues.
Malawians hope their voice will be heard and that Tuesday will in some ways mark the turning point for the country.