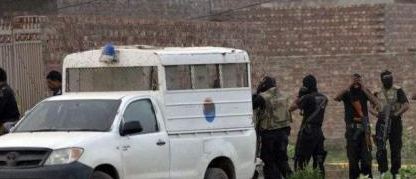 Attock, MAR 29: /DNA/ – A 23 years old man was shot dead over pity dispute in Pindgheb town of Attock on Wednesday, police sources said.
Nazeer Ahmed has reported to Police that his son named Ehsan was coming back to his house when Yasin Younas along with his five other accompanies intercepted him in near Haji Gulab mohallah and shot him dead.
Later his body was shifted to THQ hospital for autopsy. Pindgheb police registered a case and launched further investigation.