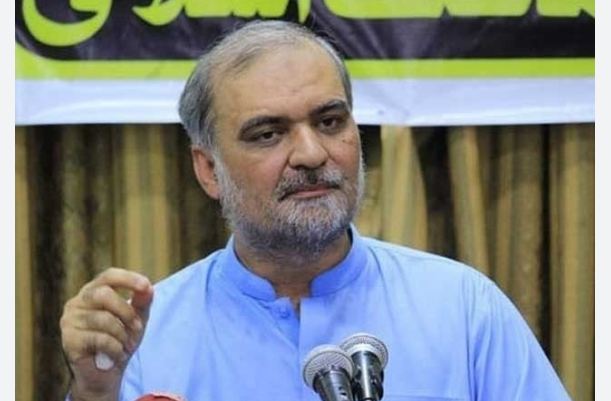 KARACHI, Mar 04 (DNA): Jamaat-e-Islami (JI) Karachi Ameer Engr Hafiz
Naeemur Rehman has said that the Pakistan People Party government in
Sindh has made a new low in the country's political history by
demonstrating naked fascism and mocking the electoral process as well as
mandate of Karachiites.
The JI leader expressed these views at Idara Noor-e-Haq, the JI Karachi
headquarters, here on Saturday, while commenting over the corrupt
practice, adopted by the returning officer and district returning
officer in connection with the recounting of ballot papers in Union
Council 4 of Gulshan-e-Hadeed.
Speaking on the occasion, he said that the DRO and the RO expressed more
loyalty to the PPP on the cost of showing disloyalty to the state and
their oath as recounting was carried out despite the fact that seals of
envelopes were found broken and the ballot bags were found already torn.
In addition, he maintained, the officers failed to provide the data of
remaining ballot papers. The UC won by the JI by 165 votes was presented
to the PPP with a fake margin of 53 votes as only those votes were
rejected which had been casted in the favor of the JI.
He said that the JI has been issuing heads-ups to the Election
Commission of Pakistan about the post-poll rigging in the name of
recounting but unfortunately the commission failed to take notice of the
corrupt practice.
On the occasion, he said that the JI is going to stage a decisive sit-in
protest against the post-poll rigging and the ambush on the mandate of
Karachiites.
JI leader Muhammad Islam also discussed the details of what happened
during the so-called recounting process. He held SHO Khalid Abbasi
responsible for facilitating the rigging and corrupt practice. He
demanded of the ECP to take notice of the situation and decide the
matter on the basis of form 11 and 12 that provide bases for an
undisputed solution for the controversy.