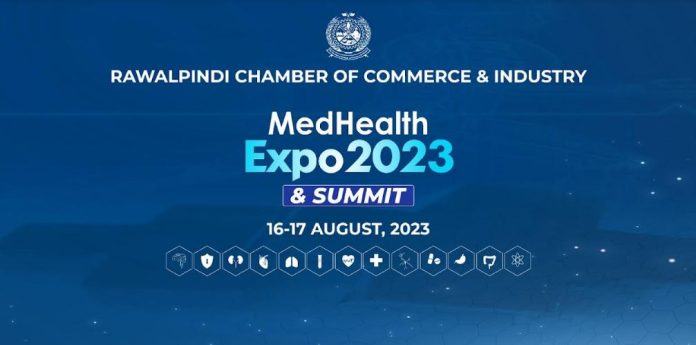 Rawalpindi: /DNA/ – The Rawalpindi Chamber of Commerce and Industry (RCCI) is going to organize the Health Expo and Summit on August 16 aiming to provide a platform to explore export potential and address the key challenges faced by the health and pharmaceutical sectors in Pakistan.
RCCI President Saqib Rafiq while providing details said that Pakistan has significant export potential in the pharmaceutical sector, given its capabilities in drug manufacturing, a skilled workforce, and a growing global demand for affordable medicines. Pakistan's pharmaceutical industry is known for producing high-quality generic medicines at competitive prices. This cost-effectiveness makes Pakistani pharmaceutical products attractive to countries seeking affordable healthcare solutions, he added.
He said that the pharmaceutical export potential of Pakistan is underutilized due to various factors, including regulatory challenges, limited R&D, and global market competition.
He further remarked that the health and pharmaceutical sectors in Pakistan faced a range of challenges that have implications for healthcare delivery, medical services, and pharmaceutical industry growth.
A summit is being organized on the sidelines of the RCCI MedHealth Expo 2023 to address these challenges impacting both the quality of healthcare services provided to the population and the overall development of the pharmaceutical sector, he further added.
Saqib Rafiq said that the pharmaceutical regulatory system faces challenges related to ensuring the safety, quality, and efficacy of drugs, as well as addressing issues of counterfeit and substandard medicines.