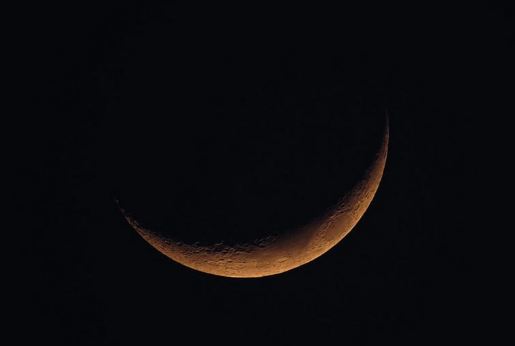 ISLAMABAD, JUL 18: /DNA/ – The Central Ruet-e-Hilal Committee on Tuesday could not sight the Muharram moon, which will mark the beginning of the new Islamic year, 1445 AH.
This means that the first of Muharram will be on Thursday (July 20) and Youm-e-Ashura will be observed on July 29 (Saturday)
Central Ruet-e-Hilal Committee Chairman Moulana Syed Muhammad Abdul Khabir Azad presided over the meeting, which took place at the Deputy Commissioner's office in Quetta.
Chief Meteorologist Sardar Sarfaraz and other officials also attended the meeting.
Earlier, the Pakistan Meteorological Department (PMD) predicted that the moon would be born on the crossing conjunction point at 11:32pm on July 17 (Monday).
"According to astronomical parameters, there is a slight chance of sighting the new moon of Muharram, 1445 AH on the evening of 18-07-2023 i.e. on 29th of Zilhaj, 1444 AH," the PMD said in a notification a day earlier.
Meanwhile, Saudi Arabia's Supreme Court announced that the Islamic year in the Kingdom will start tomorrow (July 19).
"According to the Umm Al-Qura calendar, Tuesday will be the last day of the month of Zilhaj, 1444 Hijri, corresponding to July 18, 2023. Wednesday will be the first day of the month of Muharram, 1445 Hijri, corresponding to July 19, 2023," the court announced.