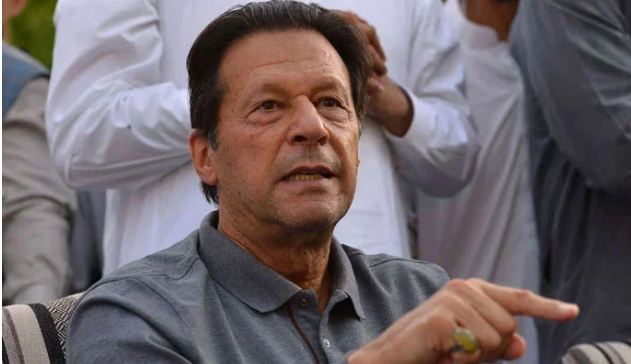 RAWALPINDI: The National Accountability Bureau (NAB) has summoned Pakistan Tehreek-e-Insaf (PTI) Chairman Imran Khan on March 9 in connection with the Toshakhana scam.
The anti-graft watchdog's Rawalpindi branch summoned the PTI chief hours after NAB Chairman Aftab Sultan tendered his resignation after reportedly refusing to "toe the line".
In its notice to Khan, the anti-corruption crusaders wrote: "The competent authority has taken cognizance of an offence allegedly committed by the accused persons under the provisions of NAO, 1999."
The inquiry proceedings have revealed that during Khan's tenure as premier, he retained some state gifts presented to him by various foreign dignitaries.
---
The gifts include
I — Rolex wristwatch no. M228206-0036, 43.6470
II — Rolex wristwatch no. M126331-0014, 2G367435
III — Rolex wristwatch no. M1I6700LS001,(999927K8) Oyster S
IV — One iPhone presented by Qatar's army chief dated 14/11/2018
V — Rolex wristwatch no. Yacht-Master, Oyster, Serial no.068A7072. Model 116680
VI — Rolex wristwatch (No.E67574V3), pair of cufflinks, one ring, and unstitched cloth of pants and coat from the crown prince of Saudi Arabia dated 18/09/2020.
VII — Graff gift set containing one Graff wristwatch Master Graff Special Edition Mecca Timepiece, One 18K gold and diamond Graff Pen, ring, and pair of cufflinks with a micro painting of Mecca.
---
The anti-graft watchdog asked the deposed prime minister to appear before the combined investigation team at its Islamabad office on March 9 and record his statement in this regard.
On November 19, the NAB had taken notice of the alleged non-disclosure of the actual value of gifts received by the former prime minister, his wife, and other cabinet members.
Sources privy to the matter said that there was a discrepancy between the actual value of the gifts received by the former prime minister and the sale.