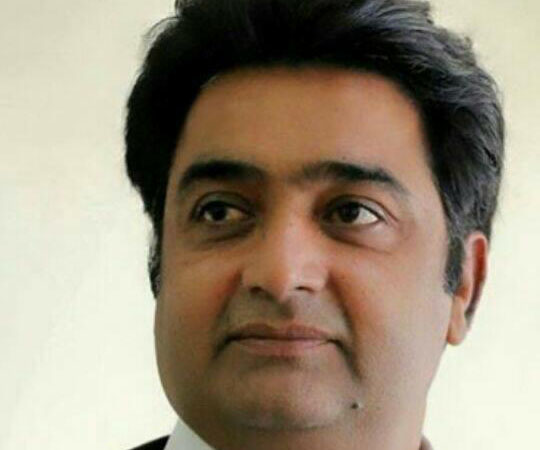 ISLAMABAD(DNA) Senior PPP leader Nadim Asghar Kaira has come heavily on government and Prime Minister Imran Khan for what he termed govt's criminial negligence towards overseas Pakistanis.
In a statement on Friday Nadim Kaira said due to COVID 19 overseas Pakistanis have also suffered a lot and many of them lost their lives but the government spearheaded by prime minister did not even say a single word of condolence.
He said it was after massive criticism in social media that forced prime minister to issue a Tweet expressing solidarity with the overseas Pakistanis.
Nadim said overseas Pakistanis are our great asset and have contributed greatly whenever they were asked to do so. It is therefore our onus to remember them support them whenever they are faced with difficult times.
Talking about recently held Telethon for raising funds for COVID 19 Nadim regretted only a  small number of people heeded to PM call for funds and just a small amount for collected after hours and hours transmission, which speaks volumes for the popularity of the government and the prime minister which is fast decreasing.
He said PPP was ready to help government fight with this deadly diseases however it could not do so because of irresponsible statements by government functionless and sometimes by the PM also.
Defending the Sindh government lockdown policy Nadim said it is because of the strict lockdown that virus cases in Sindh have significantly been contained.
He added, Federal government has not regularly facilitated the efforts of Sindh government and the BISP has been unconstitutionally rebranded as the Ehsaas programme. However, we will not indulge in a war of words as this is the time for national unity where all of us must be on the same page".
"Regardless of all this criticism, Sindh's testing capacity has increased and it is exploring different avenues to increase testing facilities. Separately, all workers and leaders of the PPP are busy mobilising and providing aid to all provinces in forms of ration, and in places cooked food.
Commenting on the lack of unity among provinces in the fight against COVID-19 outbreak, he said "Where is National Action Plan ( NAP) on fighting the Coronavirus ? At that time all political parties, despite differences, all provinces were on the same page. We need a similar stance once again".
Lauding Sindh government's proactive efforts in containing the virus, the Nadim said that" Since the beginning, Sindh has been clear and transparent about all facts and figures related to COVID-19, including numbers on how many ration bags have been distributed to the poor and vulnerable".