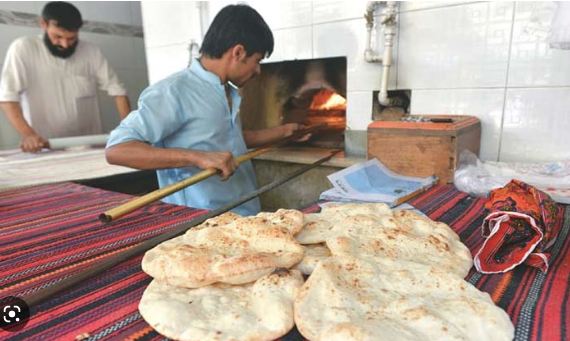 LAHORE, Jan 07 (DNA): Nanbai Association Punjab on Saturday announced to protest on January 12 against the unchecked flour price hike.
A meeting of the Nanbai Association was held under the chairmanship of President Aftab Gul, in which the participants decided to stage a protest in front of the Chief Secretary's office in Punjab.
In the meeting, the members discussed increasing the price of naan and roti due to the increase in fine and red flour prices.
"The price of flour, fine flour is increasing day by day, which forced us to sell roti at Rs 35 and naan at Rs 40. Due to all-time high prices of flour, we cannot sell roti at Rs 15 and naan for Rs 25," said President Aftab Gul.
Aftab Gul demanded cheap fine flour at tandoors and said, "if the government wants us to sell cheap naan and roti, they should be delivered subsidised flour to tandoors."