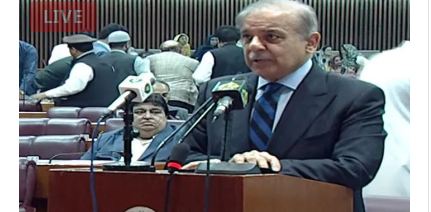 National
Assembly
dissolve
ANSAR M BHATTI
ISLAMABAD: Prime Minister Shehbaz Sharif on Wednesday signed the summary seeking dissolution of the National Assembly. The President office confirmed it had received the advice and the President immediately signed the advice. The cabinet has also been dissolved however Prime Minister Shehbaz Sharif shall continue till the time the new prime minister is elected. The process of appointment of the caretaker prime minister may take another couple of days. If the prime minister and the opposition do not agree on a name then the Election Commission shall decide about the caretaker prime minister within two days. As per the law, even if the President does not sign the summary that National Assembly stands dissolved after 48 hours.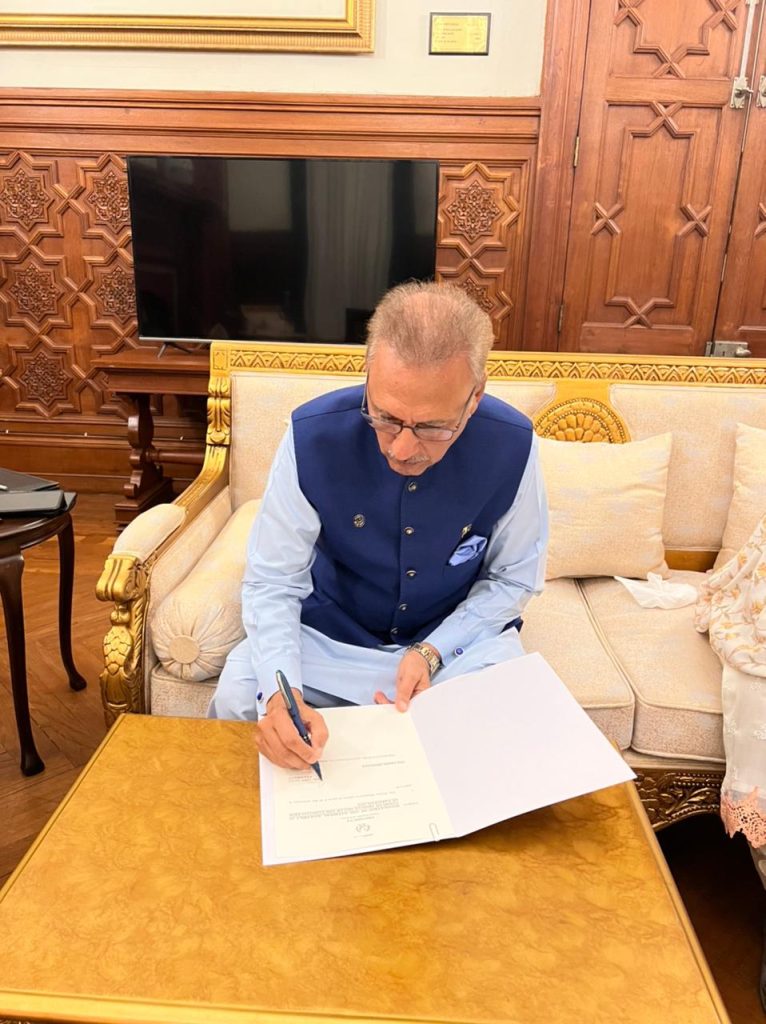 ISLAMABAD:: PRESIDENT DR ARIF ALVI SIGNING THE ASSEMLY DISSOLUTION SUMMARY
Earlier, Addressing the farewell session of the lower house of parliament, the premier also thanked all parliamentarians for posing trust in him.
Despite the unfavourable situation, his government faced the worst floods and economic challenges, PM Shehbaz said that the past government had damaged Pakistan's reputation by violating the agreement signed with the International Monetary Fund (IMF).
Berating his predecessor Imran Khan, PM Shehbaz said that the PTI government badly damaged Pakistan's relations with friendly countries, adding that the "cipher drama" fueled the fire.
"The attitude towards friendly countries is not hidden from anyone," said the premier. He hit out at the Khan-led previous government for taking heavy loans and "bowing our heads before the world".
The past government took steps on the most important internal matters of Pakistan, which created the worst atmosphere in the country and spread poisonous propaganda, the incumbent prime minister added.
Addressing the lower house, PM Shehbaz said he would meet Leader of the Opposition in NA Raja Riaz today (Thursday) to deliberate over the names of the caretaker premier.
Sources privy to the matter said that the much-awaited meeting between the premier and the opposition leader was to be held today but it was postponed due to the latter's busy schedule, as he is unable to meet with the prime minister today.
Earlier, when asked if there was a deadlock between him and the premier, Riaz denied any such proposition.
.