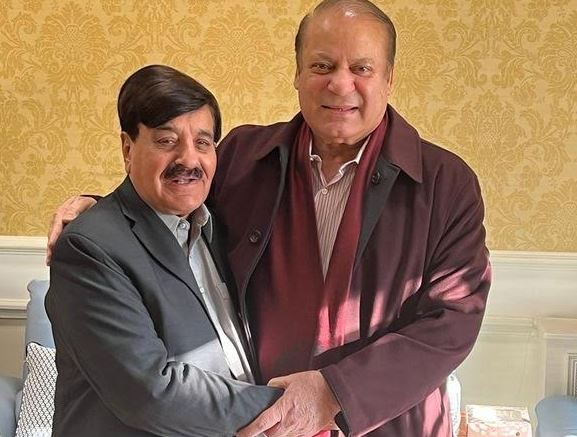 By Faisal Munir / DNA
ATTOCK: Former Minister for Parliamentary Affairs and PML-N Leader
Sheikh Aftab Ahmed has said that Nawaz Sharif is coming to Pakistan
very soon. The nation will give him a historic welcome. The coalition
government is trying to solve the country's problems. If Nawaz
Sharif's path had not been blocked, today the Pakistan would have
stood among the developed countries. He said present govt was taking
country towards stability and development while opponents were trying
to take it towards destruction.
Talking to reporters at attock on Wednesday, he said the Imran Khan's
government sank the raft of the economy. Muslim League (N) always
fought for democracy and did not hesitate to make the biggest
sacrifice for the country. He said that I met Nawaz Sharif and Maryam
Nawaz on the occasion of my visit to London. Nawaz Sharif will come to
Pakistan soon.
He said the top priority of coalition government is to resume the
journey of economic stability and national development. It is not
right to criticize the institutions of Imran Khan. The country cannot
afford any chaos.
He said Muslim League (N) is the largest political party in the
country that believes in democracy. In every era of Muslim League (N),
there was significant progress in health, education, infrastructure
and other sectors, which gave relief to the people. he add.
Sheikh Aftab said that country was passing through ups and downs and
we must realise that our recognition is because of Pakistan and we
must play our role in its development, property and stability.