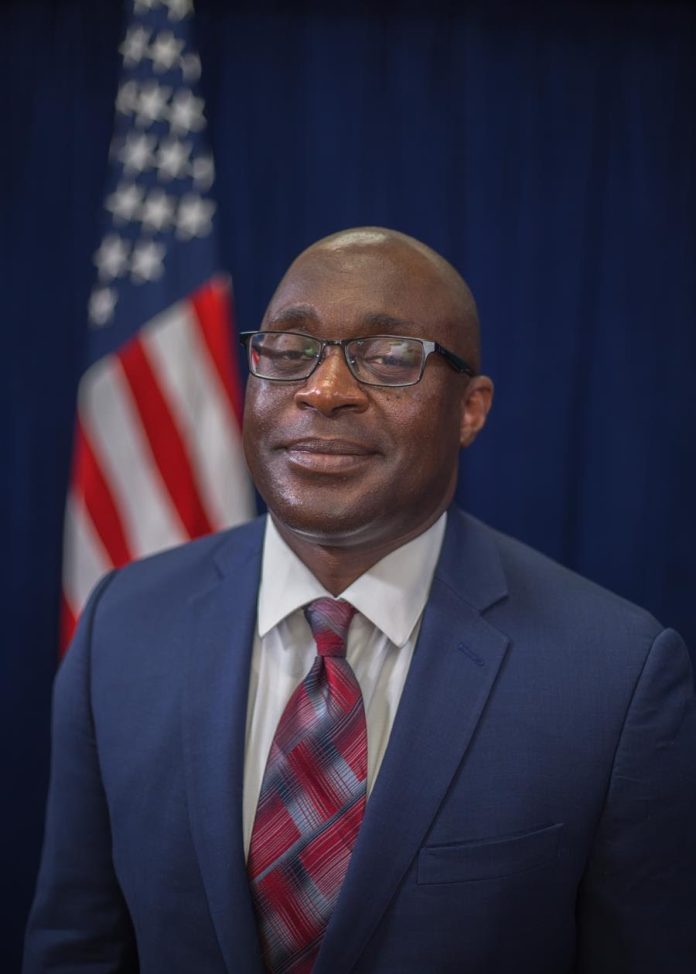 Peshawar, September 1: Senior Foreign Service Officer Shante Moore has assumed responsibility as the Consul General at the United States Consulate General in Peshawar.
"I am delighted to welcome Shante Moore as our new Consul General in Peshawar," said U.S. Ambassador to Pakistan Donald Blome. "We have a dynamic relationship with the people and government of Khyber Pakhtunkhwa. Consul General Moore brings to Peshawar the experience needed to broaden and deepen our partnerships, and to advance our shared efforts to build for the future and ensure sustainable economic growth that benefits all members of society."
Consul General Moore joined the State Department in 2000 and most recently served as the long-term chargé d'affaires and Deputy Chief of Mission (DCM) at the U.S. Embassy in Trinidad and Tobago.
Consul General Moore has also served in Kuwait, Qatar, Kosovo, Nicaragua, Afghanistan, Barbados and the Eastern Caribbean. He holds a Bachelor's degree from Kansas State University, a Master of Science in Foreign Service from Georgetown University, and a Master of Science in National Security Studies from the National War College in Washington, D.C.
"The vibrant energy of Peshawar has already captivated me and I am eager to explore its history, culture, and the legendary hospitality that defines Khyber Pakhtunkhwa," said Consul General Moore. "During my two-year stay in Pakistan, I am committed to collaborating with the people of Khyber Pakhtunkhwa to achieve our common aspirations: improving economic growth, advancing education and, in particular, implementing green initiatives under our U.S.-Pakistan Green-Alliance programs."