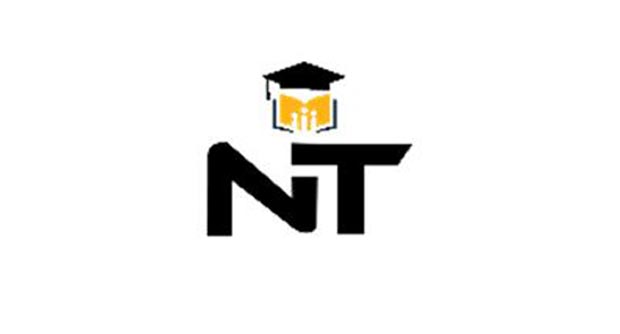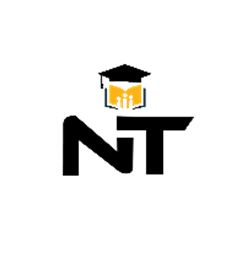 Nini's Tutor: Providing Top-Notch Tutoring Services in Karachi and Finally Expanding to Lahore
Nini's Tutor has established itself as a leading provider of exceptional tutoring services in Karachi since 2014 with over 14000+ satisfied clients. With a commitment to delivering top-notch education in a wide range of subjects and for various boards, Nini's Tutor has earned a reputation for excellence. Moreover, the academy has recently expanded its services to Lahore, further extending its reach and impact.
Services Provided
I. Thorough Tutor Hiring Process
Nini's Tutor ensures the quality and expertise of its tutors by conducting rigorous interviews and assessments. Prospective tutors go through a comprehensive selection process, where their qualifications, teaching experience, subject knowledge, and communication skills are thoroughly evaluated. This meticulous approach ensures that only highly competent tutors are selected to join Nini's Tutor team.
II. Wide Range of Subjects and Boards
Nini's Tutor offers tutoring services in a diverse range of subjects, catering to the specific needs and requirements of students. Whether it's mathematics, science, languages, social sciences, or commerce, Nini's Tutor has expert home tutors in Karachi who are well-versed in these subjects. Furthermore, the academy provides tutoring services for different educational boards, including local and international boards, ensuring comprehensive coverage for students across various curricula.
III. Continuous Monitoring and Quality Control
To maintain the highest standards of tutoring, Nini's Tutor maintains regular communication with its tutors and conducts periodic evaluations. This monitoring process ensures that tutors consistently deliver quality instruction and meet the expectations of clients. By upholding strict quality control measures, Nini's Tutor aims to provide a seamless and satisfactory experience for all its students.
Expansion to Lahore
Building upon its success in Karachi, Nini's Tutor has recently expanded its services to Lahore. Recognizing the demand for top-notch tutoring in Lahore, the academy now offers its expertise and exceptional tutors to students in this city as well. By extending its reach, Nini's Tutor aims to serve a wider student population and make a positive impact on academic achievement.
Maintaining Excellence in Lahore: Nini's Tutor's Commitment to Quality Services
Our Services for Lahore
I. Personal Home Tutoring
Nini's Tutor in Lahore understands the importance of personalized attention and customized learning experiences. Through its personal home tutoring service through specialized home tutors in Lahore, students can benefit from one-on-one instruction, tailored to their specific strengths and weaknesses. Highly qualified tutors, selected through a rigorous process, will provide individualized support, helping students grasp difficult concepts and achieve academic success.
II. Test Preparation Assistance
Nini's Tutor recognizes the significance of thorough test preparation in achieving favourable outcomes in academic assessments. Whether it's board exams like BISE, O/A Levels, Cambridge exams, FBISE, etc, entry tests like NTS, NUMS, MDCAT, ECAT, etc, or competitive examinations like PMS, and CSS, the academy offers comprehensive test preparation assistance. Expert home tutors in Lahore with in-depth knowledge of exam patterns and strategies will equip students with the necessary skills and confidence to excel in their tests.
IV. Subject Specializations and Educational Support
Nini's Tutor in Lahore will continue its commitment to offering tutoring services in a wide range of subjects. From mathematics and science to languages and humanities, expert tutors will provide comprehensive educational support in various disciplines. Nini's Tutor's tutors will not only help students understand the subject matter but also foster critical thinking, problem-solving, and analytical skills.
V. Continuous Quality Control and Customer Feedback
To maintain its reputation for excellence, Nini's Tutor will implement a robust system of continuous quality control. Tutors' performance will be regularly monitored, ensuring that they uphold the highest standards of teaching and deliver exceptional educational support. Moreover, customer feedback will be actively sought and valued, allowing Nini's Tutor to address any concerns promptly and make necessary improvements.
VI. Commitment to Academic Excellence
In Lahore, Nini's Tutor is dedicated to upholding its commitment to academic excellence. By delivering high-quality personalized tutoring, comprehensive test preparation, career counselling services, subject specializations, and continuous quality control, the academy aims to help students in Lahore unlock their full academic potential and achieve their educational goals.
Conclusion:
Since its inception in 2014, Nini's Tutor has been dedicated to providing top-notch tutoring services to students in Karachi. Through a meticulous tutor hiring process, a wide range of subjects and boards, and continuous monitoring and quality control, Nini's Tutor ensures the provision of exceptional education. With its recent expansion to Lahore, Nini's Tutor aims to extend its impact and deliver excellent tutoring services to students in this city as well. As Nini's Tutor expands its services to Lahore, the academy remains steadfast in its commitment to maintaining its reputation for excellence.