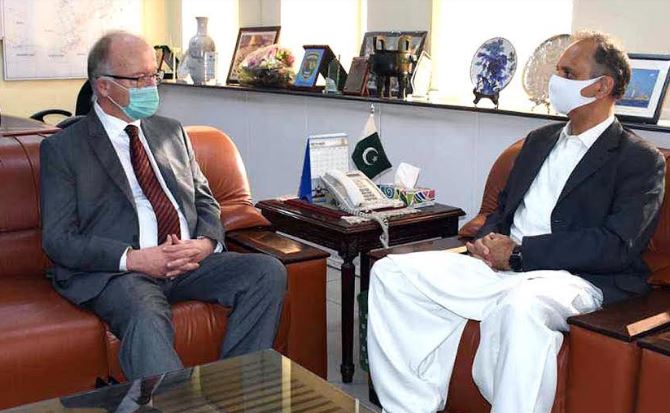 DNA
ISLAMABAD, DEC 23 – Minister for Power Division, Omar Ayub has said that Pakistan's new Renewable Energy Policy would bring opportunities for investors due to transparent policies of the government.
Talking to Norwegian Ambassador, Mr. Kjell Gunnar Eriksen in Islamabad on Wednesday, he said the government has set an ambitious targets to introduce 25 percent renewable energy by 2025, and 30 percent by end of 2030 including 40 percent share of hydel power generation into energy mix of the country.
The Minister said that renewable energy-based power plants would be inducted through open and competitive bidding in a transparent manner.
The Norwegian Ambassador appreciated the newly promulgated Renewable Energy Policy of Pakistan and expressed hope that Norway will forge cooperation with Pakistan in the field of renewable energy.