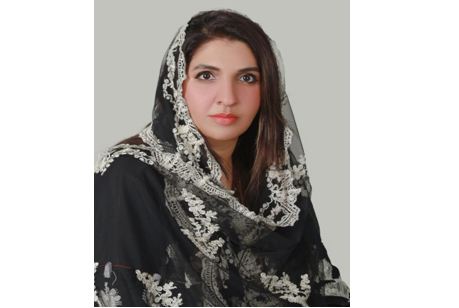 Gul.i.Ayesha Bhatti
NgũgĩwaThiong'o, in"Secure the Base: Making Africa Visible in the Globe", revealed the four stages of Africa's exploitations by West.
The first was African enslavement in Europe after which Africa lost its best workforce for economic growth.The second was African labor in European fields and mines, treated inhumanely. The third factor was colonization, where seven European powers—Belgium, Britain, France, Germany, Italy, Spain, and Portugal—fought and divided Africa for its natural and human resources. The fourth is "debt slavery," as this poor continent keeps providing developed states even after its independence. Global financial institutions, such as World Bank, IMF, and WTO govern debt servitude. Furthermore, the West has plundered Africa's natural riches, such as uranium, gold, diamonds, and other precious metals, leading to neo-colonialism.
Africa's resentment towards the West is visible in last week's Niger coup, which shook the Sahel and the world. Niger was the final pro-Western country in Africa's "coup belt," raising concerns for US and Europe. Nigeriens displaying pro-Putin protest banners and Russian flags have startled them. The Western public has often been told that Russian President Vladimir Putin is a "pariah around the world." however, these photographs illustrate a stark contrast.
The intriguing point is why African states like Russia?Russian involvement in Africa is not new. USSR, Russia's communist predecessor, partnered with African states after independence due to its decolonization ideology. Ideological conviction, pragmatic economic goals, and Cold War alliances drove its involvement. The newly independent African states required non-colonial trade partners to grow their economies. In this quest, a few eventually turned into battlegrounds for Cold War proxy battles, such as the Angolan civil war (1975) and the Ethio–Somali war (1977).
USSR worked with numerous African regimes, including Modibo Keita in Mali and SekouTouré in Guinea.Mali reduced its dependence on France in 1960 by signing trade, economic, and cultural cooperation agreements with USSR. It established cement factories and gold mines to help Mali industrialize. Malian President Keita was deposed in 1968 by an administration that enhanced relations with France. USSR did, though, continue to provide Mali with military assistance, including pilot and artillery training. USSR also partnered with Guinea after it became the first former French colony in West Africa to reject French participation and declare independence in 1958. This caused France to withdraw. Guinean leader SekouTouré allied with the USSR rather than the US. Guinea received military training, arms, and economic aid. USSR gave Guinea millions of dollars to build cement and leather mills and assist its industries.
This relationship became stronger after the first decade of the 21st-century oil boom. Russia always envisaged a multipolar world in reaction to the unipolar US hegemonic design. Since then, Russia has expanded its regional partnerships. President Vladimir Putin visited Libya in 2008 to discuss energy and weaponry sales and pay off billions in Soviet debt. President Dmitry Medvedev visited Egypt, Nigeria, Namibia, and Angola with a 400-person business group, including Gazprom executives, on a four-day tour in 2009. The expedition focused on energy, mineral development, and Russian technology sales. Russia supported African states in industrial, military, economic, and educational spheres too.
Western sanctions on Russia's Crimea and Ukraine policy since 2014 prompted it to increase its African alliances. However, through conditional support and lucrative economic ties with African elite, France is perceived as maintaining an imperialist policy in West Africa. Although China offered an alternative, many became disenchanted with it since it burdened African partners with loans while carrying out its projects with Chinese workers and specialists. This disappointment caused Ghana to cancel Chinese-led projects. Trump prioritized Iran, China, and American isolationism, so Russia's re-engagement coincided with US withdrawal.
Early this year, Russia introduced a new Foreign Policy Concept that criticize "Western hegemony" and portrayed Russia and Africa as striving for a "more equitable polycentric world and elimination of social and economic inequality." The Ukraine conflict disrupted grain exports via Black Sea, which affected fifteen African states that used to import more than half their grain from Russia and Ukraine. Later the termination of the Black Sea Grain deal makes the situation more critical.
Rising energy prices due to Western restrictions on Russian oil and gas exports are also harming the African market and it has undermined financial stability and worsening economic situation. Some African states have had credit downgrades and high borrowing rates.
Recently, President Putin at Russia-Africa 2023 summit, promised free grain shipments to Burkina Faso, Zimbabwe, Mali, Somalia, the Central African Republic, and Eritrea, portraying Russia as an ally of Africa and the Global South.Russia has wiped off US$23 billion of African debt and is discussing an additional US$90 million to reduce African debt.
Russia has also promised to help Africa get a voice on the UN Security Council and propose full membership of the African Union at G20 scheduled in New Delhi later in September.
Russia-led BRICS and SCO are also ready to discuss expanding their membership to a number of African states. Algeria, Morocco, Nigeria, and Senegal have applied to join the BRICS New Development Bank, which Egypt already owns.
With the help of Russia, Burundi, Egypt, Rwanda, South Africa, Tanzania, and Zimbabwe are nuclear-ready to counter the energy crisis. These advancements will not only boost productivity but also allow neighboring African countries to import energy from them.
Russia's influence in Africa has grown in recent years maybe morethan any other superpower. These engagements include strengthening ties in North Africa, expanding its presence in the Central African Republic and the Sahel, and reigniting Cold War ties with southern Africa.
Thisresults in accelerating the Global South's disengagement from the European Union in particular, where lingering colonial views are widely despised throughout Africa. Russia is ready to align itself with other significant regional powers and further its interests during its ongoing conflict with the West. Nevertheless, Russia should address African states' concerns related to the economy, energy, and infrastructure to keep this alliance getting stronger further.
PhD scholar International Relations
guleayeshabhatti@gmail.com