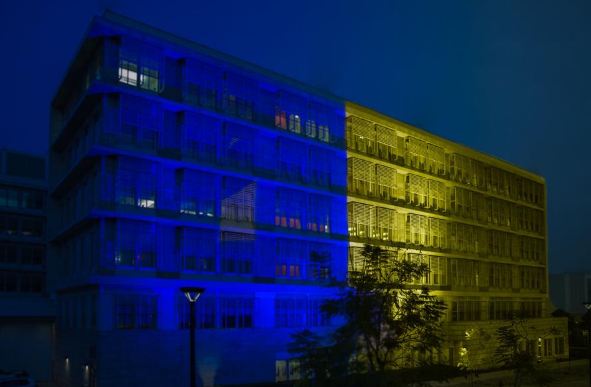 U.S. Department of State
On the one-year anniversary of Russia's brutal invasion of its sovereign neighbor, the United States and our allies and partners around the world remain united to support Ukraine and to hold Russia accountable.
Ukraine's fight is something much bigger. The American people know that if we stand by in the face of such blatant attacks on liberty and democracy and the core principles of sovereignty and territorial integrity, the world would surely face worse consequences.
We are joined in this effort by a coalition of more than 50 countries—from North America to Europe to Asia—that are providing military, economic, and humanitarian assistance to help the people of Ukraine.
Putin thought he would roll over Ukraine—he was wrong. One year on, our commitment has not waned. Ukraine has proven their determination to defend their freedom and their skill on the battlefield. And the United States and our allies and partners will continue to ensure that Ukraine has what it needs to defend its people and territory against Russia's aggression – for as long as it takes.