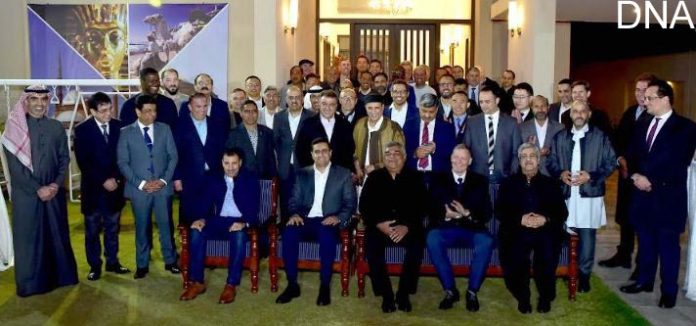 Staff Report
ISLAMABAD: The outgoing Defence Attache of Egypt Col Mahmoud Hassan hosted a farewell reception to say goodbye to his friends. A large number of DAs from various countries attended the reception. The Dean of COSA Col Nicolas Presson and the incoming Defence Attache of Egypt Brig. General Mohamed Saad were also present.
Col Mahmoud in his speech thanked his colleagues for extending to him fullest cooperation during his tenure in Pakistan. He said will remember for ever time spent in Pakistan – a country his considers his second home.
He also wished good luck to his successor Brig General Mohamed Saad and introduced him to other colleagues.
Brig Gen Saad in his remarks recognized services of the outgoing Egyptian Defence Attache and wished him best of luck in his future career.
He said he was looking forward to working with his colleagues from COSA and the Pakistani friends. He hoped defence relations between Egypt and Pakistan would further be cemented.