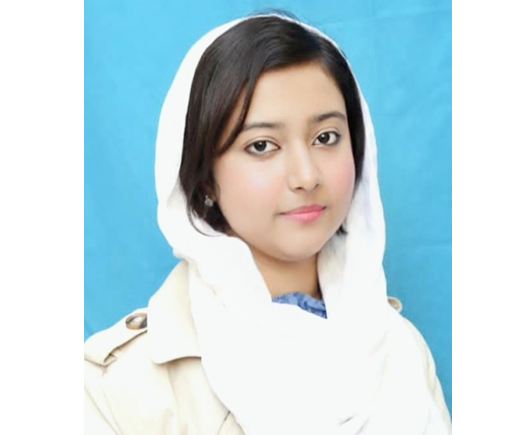 Durreshehwar Gull
Pakistan and China share a significant partnership in Asia, especially within the South Asian region. Their enduring friendship and strong bilateral relations have been established despite their differences in religion, language, and culture, and are built upon shared interests and mutual cooperation.
The foundation of Pakistan and China's bilateral relations can be traced back to 1950 when Pakistan was one of the first countries to recognize the People's Republic of China (PRC) and sever ties with the Republic of China (ROC). Since then, the leaders of both nations have consistently emphasized the special nature of their relationship, often using phrases like "higher than mountains, deeper than oceans, and sweeter than honey" to describe it.
China's diplomatic approach is characterized by careful nuance and deliberate choice of words. While China describes its relations with various friendly countries as strategic and comprehensive, it reserves the term "all-weather" for Pakistan, underscoring the exceptional nature of their bilateral relationship. Chinese leaders also refer to Pakistan as their "Iron Brother," signifying their unwavering confidence in the enduring nature of their ties.
China has consistently supported Pakistan in safeguarding its independence and sovereignty and has demonstrated a willingness to invest in developing a strategic partnership with the country. The strategic alliance between Pakistan and China has proven advantageous in the South Asian region, particularly considering the evolving dynamics of the early 21st century.
China views Pakistan as a close and reliable partner in shaping the political landscape of the region, considering the geopolitical shifts taking place in South Asia. These changes have provided an opportunity for China and Pakistan to forge closer ties and collaborate in various sectors, with a particular focus on the economy and strategic cooperation.
For Pakistan, China is not just an ally but a friend, often referred to as the "Pak-China friendship." The two nations have engaged in extensive military and economic collaborations, perceiving each other as counterweights to an Indian-Western alliance. Additionally, China has relied on Pakistan as a conduit for extending its influence in the Muslim world and has consistently supported Pakistan in regional matters.
Economically, China holds the position of Pakistan's largest trading partner and a significant investor. In 2018, the bilateral trade between the two countries reached a substantial $18 billion. The launch of the China-Pakistan Economic Corridor (CPEC) as part of Chinese President Xi Jinping's "One Road and One Belt" initiative has further elevated the bilateral relationship, aiming to enhance connectivity and improve infrastructure between Pakistan and China.
People-to-people contacts play a crucial role in nurturing the bilateral relationship. Numerous events and exchanges, including seminars, visits, and cultural events, have been organized to promote interactions between the peoples of both nations. Educational exchanges have also been a focus, with China increasing the number of scholarship awards for Pakistani students. Cultural exchanges and youth programs have been initiated to strengthen mutual understanding and foster socio-economic development.
Both Pakistan and China aspire to play constructive roles in promoting peace and stability, and they do not perceive their friendship as a mere tool in power games. Pakistan regards China as a voice of reason and restraint in international affairs. The cooperative partnership between the two nations is firmly rooted in their fundamental interests, and their enduring friendship has weathered all challenges, contributing to regional peace and stability.
Durreshehwar Gull
Student of Media & Communication Studies
University of Okara
Digital creater