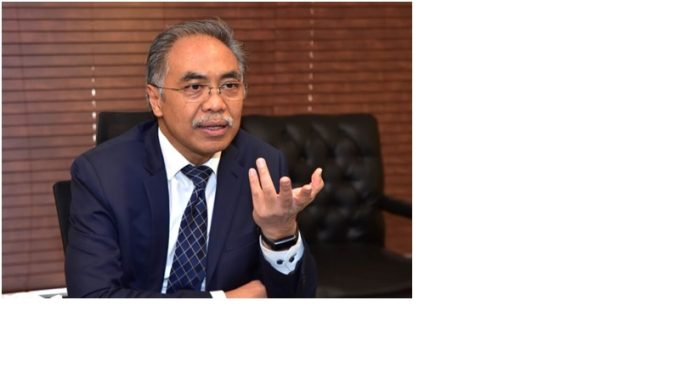 Ambassador of Indonesia Adam Tugio says there was no ban on the export of palm oil from Indonesia to Pakistan
Staff Report
ISLAMABAD: Indonesian Ambassador Adam Mulawarman Tugio has said that Pakistan has enormous potential to export garments, sports goods, and dates with Indonesia.
During a visit to Worldecho.net office, the Indonesian ambassador said that Pakistan has very much untapped potential to contribute to the world market at large, and Indonesia could be one of the best destinations.
He said that his country was desirous of enhancing economic relations with Pakistan to boot further the current trade volume, which currently stood at $4.6 billion. The target for the mutual trade is $ 10 billion and both sides are working to enhance that.
He also made it clear that there was no ban on the export of palm oil from Indonesia to Pakistan and rather, his country has allowed local producers to export six times of their local production. This ratio was previously eight times of local production.
The ambassador said Pakistan needs to make an interim objective before joining the Regional Comprehensive Economic Partnership (RCEP), a regional bloc of 15 countries, including Indonesia, China, Vietnam, Malaysia, and the Philippines. RCEP population is 3.5 billion which has huge potential of trade and Indonesia can be the gateway for ASEAN nations trade for Pakistan.
The envoy said that Pakistani manufacturers, including garment makers, have a strong comparative advantage in exporting their goods to the Indonesian market with zero tariffs as his country purchases the same from other countries. He also referred to Pakistani products such as medical equipment, leathers, garments, and textile that could become essential trade commodities to the Indonesian market.
The envoy emphasized the need for the exchange of scholars, saying that his country already offered scholarships to Pakistani students. He encouraged Pakistani students to use scholarships being offered by the Indonesian government and many universities.
He said both countries also need to exploit religious tourism as both countries have some important Buddhist and other religious sites.
The envoy said that Pakistan could utilize the Indonesia–Pakistan Preferential Trade Agreement (IP-PTA) to reach out to ASEAN markets with a population of 640 million. Even both the nations combined population is equal to 500 million which can be exploited further in business cooperation.
Courtesy Worldecho.net