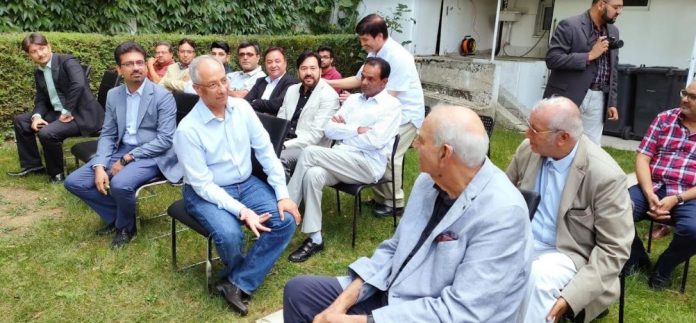 Vienna, SEP 3 /DNA/ – Today, The Embassy of Pakistan organized a community meeting at the Embassy premises. Ambassador Aftab Ahmad Khokher briefed guests on the current situation of the devastating floods that have effected Pakistan. He highlighted the flood relief and rescue efforts of the Government of Pakistan and steps being taken by the Embassy of Pakistan to facilitate these efforts further.
After the briefing, community members took the floor to offer their full support to the efforts being undertaken by the Embassy. They also shared suggestions on how to mobilize efforts more effectively.
Ambassador Khokher appreciated the participation of the Pakistani community which was motivated and was making all possible efforts for assistance to their compatriots in distress. The guests made contributions/ donations for the flood affected people on the spot.