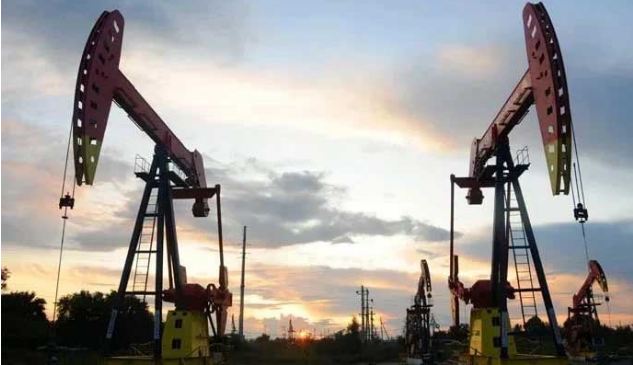 ISLAMABAD, JUN 17: Russian Energy Minister Nikolai Shulginov has said his country is not giving Pakistan oil at a special discount.
"Oil deliveries to Pakistan have begun. There is no special discount; for Pakistan, it is the same as for other buyers," Voice of America (VoA) reported citing Russian state media.
Speaking to reporters on the sidelines of an international economic conference in St Petersburg, the Russian minister confirmed on Friday that the country had started exporting oil to Pakistan.
He also said they had agreed to accept Chinese currency as payment. However, he denied claims that Pakistan had received exclusive discounts on the deal.
"We agreed that the payment would be made in the currencies of friendly countries," Shulginov said.
Furthermore, he confirmed that while the issue of barter supplies had been discussed, no decision had been made yet.
Pakistan passed a special order earlier this month to allow barter trade with Afghanistan, Iran, and Russia for certain items — including petroleum, LNG, coal, minerals, metals, wheat, pulses, and other food items.
Regarding this trade, the Russian minister said that the two countries had yet to reach an understanding on the prices for the export of liquefied natural gas to Pakistan.
He noted: "The discussion is about long-term contracts, but so far, we are talking about spot supplies, and spot gas prices are now high."
Prime Minister Shehbaz Sharif had earlier touted the import of Russian oil as an achievement.
On Sunday, PM Shehbaz took to Twitter to announce that the first "Russian discounted crude oil cargo" had arrived and had been offloaded at a port in Karachi.
He further wrote: "Today is a transformative day. We are moving one step at a time toward prosperity, economic growth and energy security & affordability. This is the first ever Russian oil cargo to Pakistan and the beginning of a new relationship between Pakistan and Russian Federation."
Petroleum Minister Musadik Malik later revealed that the payments for the oil had been made in yuan.
Malik recently told the media that Pakistan had purchased 100,000 metric tonnes of Russian crude oil, and the payment was made in Chinese yuan.
He further added that in the upcoming weeks, there would be a reduction in local oil prices.
However, he did not disclose the commercial details of the deal, including pricing or the discount that Pakistan received.
Pakistan imports 70% of its crude oil, which the PRL, National Refinery Limited, Pak Arab Refinery Limited, and Byco Petroleum refine.
The remaining 30% is locally produced and refined by the local refineries, including Attock Refinery Limited.
The move to import oil from Russia comes as Pakistan is looking to diversify its sources of oil imports amid rising global prices.
Russia is a major producer of crude oil and has offered the country discounted oil prices. The payment for the Russian crude will be made in Yuan through the Bank of China.