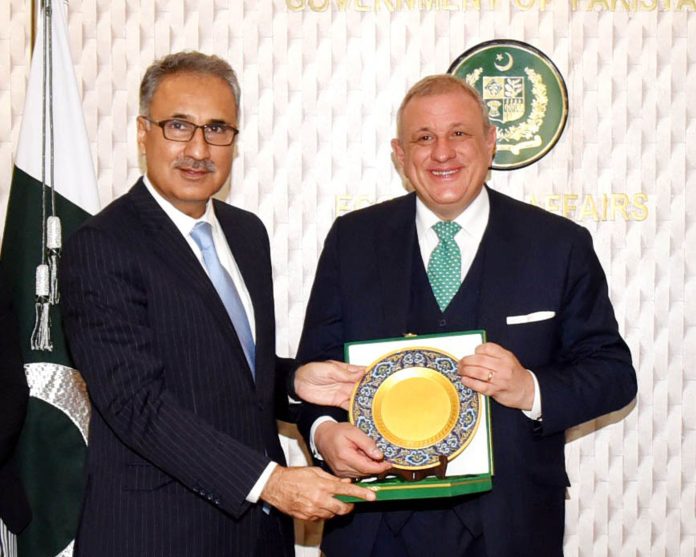 Andreas Ferrarese, the Italian Ambassador in Pakistan and Secretary, Ministry of Economic Affairs, signed the EoL and extended the timeline of the PIDSA
Ansar M Bhatti
ISLAMABAD:Pakistan and Italy reached an agreement to extend the timeline of the Pakistan-Italian Debt Swap Agreement (PIDSA) through the Exchange of Letters (EoL).
Andreas Ferrarese, the Italian Ambassador in Pakistan and Secretary, Ministry of Economic Affairs, signed the EoL and extended the timeline of the PIDSA up to 31st December 2024 on the same procedures, modalities, terms, and conditions as defined in the signed Agreement dated November 4, 2006, between Pakistan and Italy.
 During the extension period, the remaining activities of PIDSA will be completed i.e., the remaining debt will be canceled, completion of ongoing PIDSA projects, handing/taking over of assets, impact evaluation of the PIDSA Programme, and final report of the PIDSA Programme.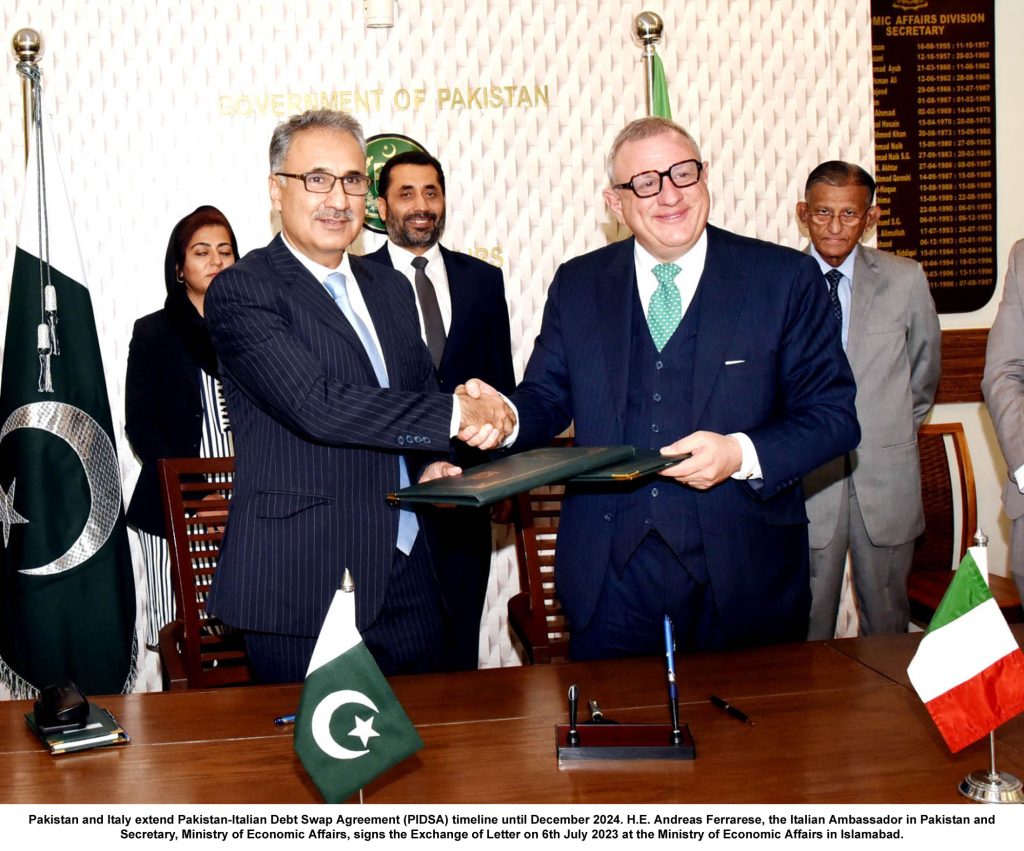 The Government of Pakistan and the Government of Italy had signed an agreement for Development Swap, on November 4, 2006, which came into force in 2009.
Approximately $100 million (US $26.52 million & Euro 58.74 million) equivalent to PKR 8.276 billion of Pakistan's debt owed to Italy is to be swapped for expenditure on development projects around the country on Health, Education, Agriculture, and Environment, Micro Credit Schemes, Poverty Alleviation, Rural Development and Infrastructure. Management Committee (MC) is the highest decision-making body of Pakistan Italian Debt Swap Agreement (PIDSA), co-chaired by H.E. the Italian Ambassador and Secretary Ministry of Economic Affairs along with representatives of the Federal and Provincial Governments. To date, 48 projects have been approved and funded by PIDSA, out of which 45 projects have been completed and 3 are in progress.
The Secretary, of the Ministry of Economic Affairs, thanked the Government of the Republic of Italy for providing assistance under the Debt Swap Agreement and other Technical Assistance and emphasized further enhancing the bilateral ties between the two countries.